You can find your Wallet Balance by going to your coins.co.th wallet and your balance will be on the left. On this page, you can also view all incoming and outgoing transactions made from and into your account.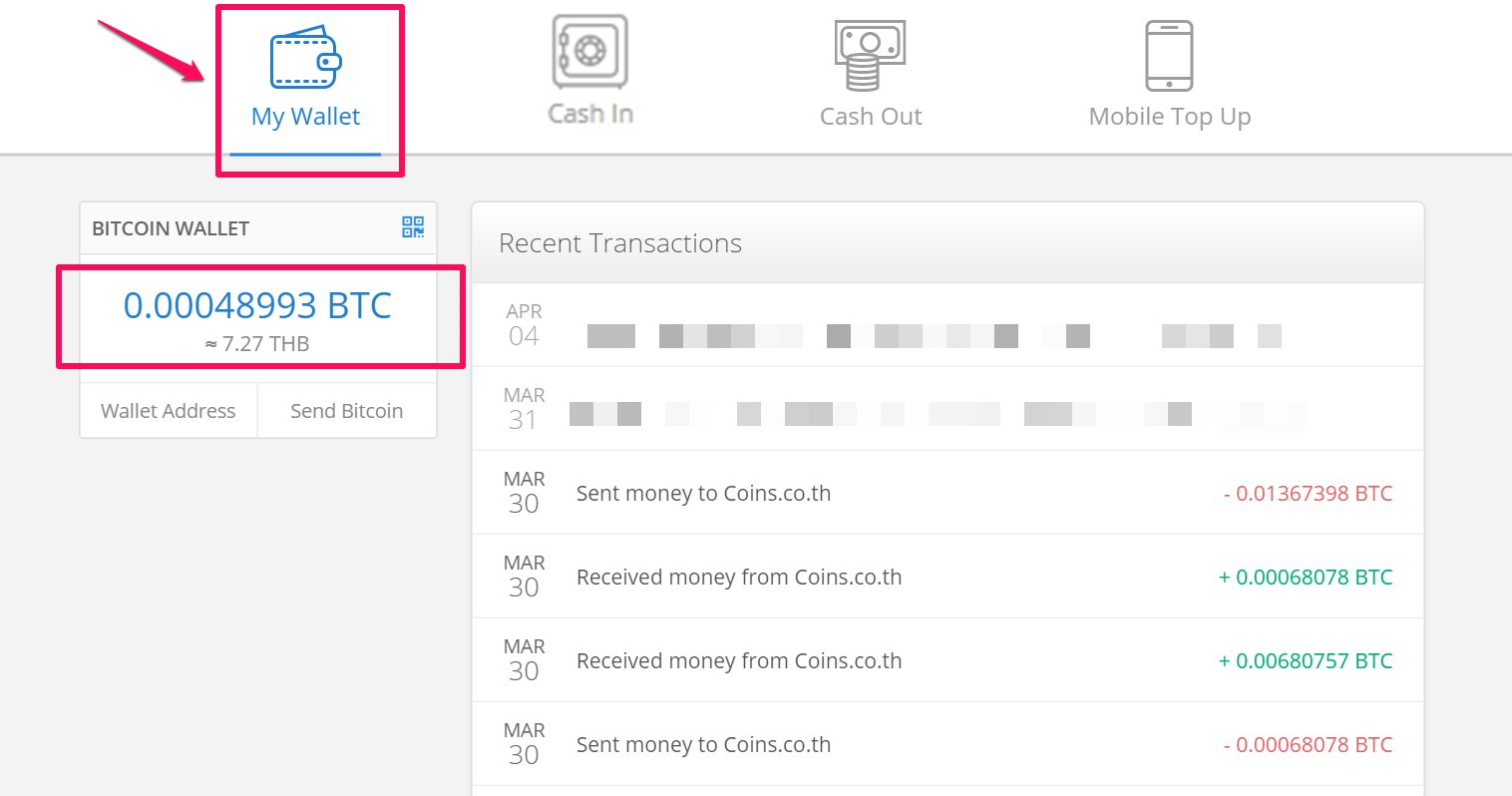 If you have any questions, please reach us at:
Email: support@coins.co.th
Phone: +66 2 038 5038
---
Check our complete list of services so you know where to spend your bitcoin! 
Add cash in your wallet by buying bitcoin today!
Out of credits? Top up your mobile phone now!