ME by TMB is Digital Banking that lets you do transaction via internet from TMB.
It's fast and simple!
**Note that you must verified your ME by TMB account in order to cash out**
1. Go to the Cash Out (Sell) and choose 'Bank' Section.
2. Choose 'ME by TMB' and click 'Next Step'.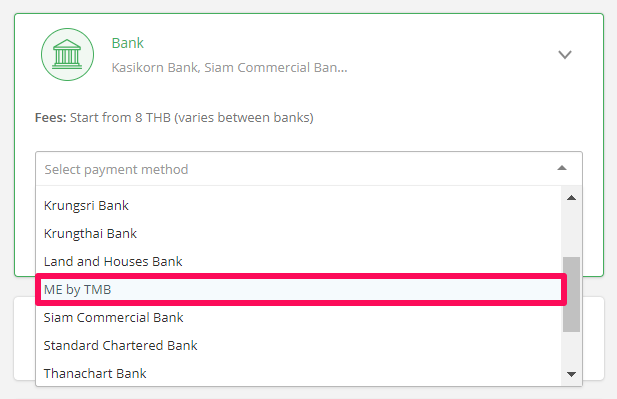 3. Put the amount of cash you would like to transfer to ME by TMB account and click     
    'Next Step'.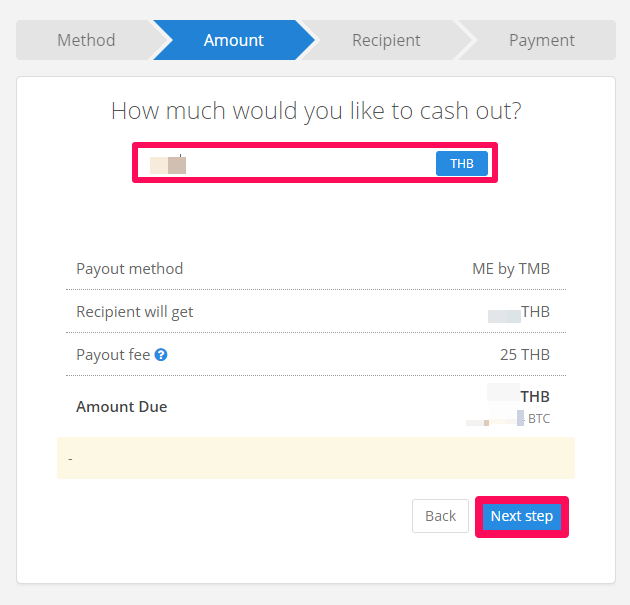 4. Put the recipient bank account number, name, and mobile phone number and then click 'Complete Payment'.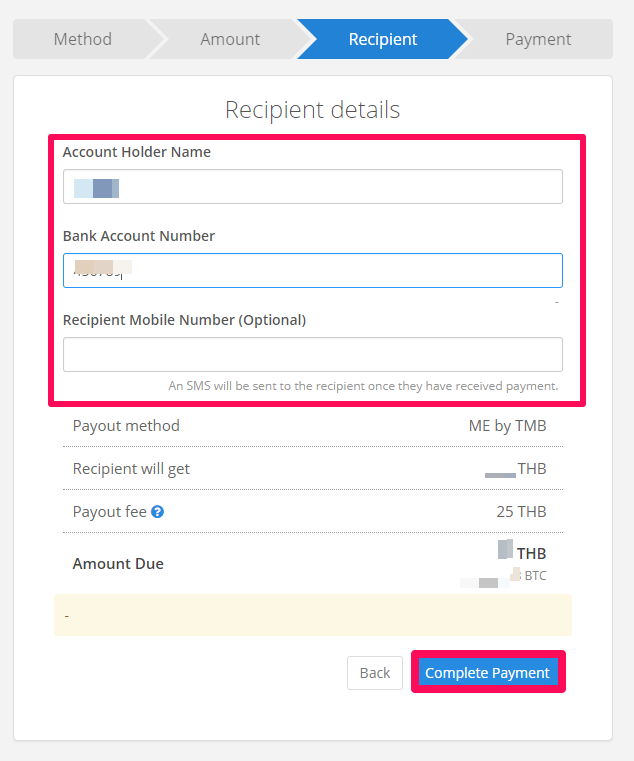 5. Complete your payment within 60 minutes then you are done!
After we confirm the receipt of the Bitcoin, we will make the corresponding payment into your bank account.
If you don't receive the payment within 2 business days, please contact us at support@coins.co.th or +66 2 038 5038.  
---
Check our complete list of services so you know where to spend your bitcoin! 
Add cash in your wallet by buying bitcoin today!