This page explains the fees that we charge on buy orders. 
coins.co.th fee (1% for deposit to BTC wallet)
We charge a minimal fee of 1% (added to the Bitcoin price subtotal) to cover our transaction costs on buy orders. You can see the calculation when you make buy order as below: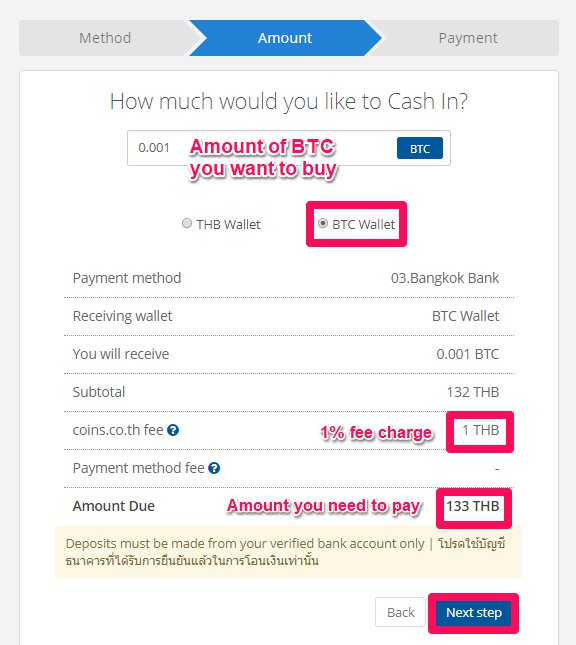 Please note that for THB wallet will charge no fee.
If the price computation for your order is not clear to you, please don't hesitate to reach us at:
Email: support@coins.co.th
Phone: +66 2 038 5038
---
Check our complete list of services so you know where to spend your bitcoin!