In the event that your order has not been completed, you will be able to cancel the order if you wish to do so. 
For Buy Order
1. Go to your coins.co.th wallet and click on the order you wish to cancel. The order will be in blue with the message 'waiting for your payment'

2. Click 'Cancel Order'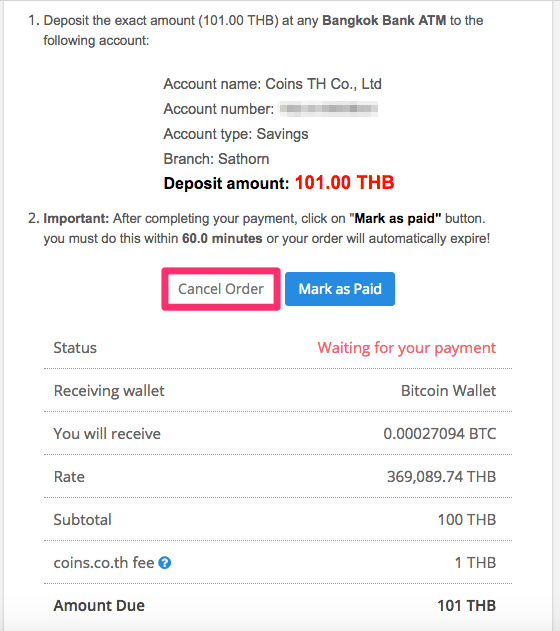 For Sell Order
Your order will expire automatically after 1 hour if you don't complete the payment. 
However, if you have already clicked 'Mark as paid' for buy orders or 'Pay' for sell orders, then cancellation is not possible.
If you have questions, you can reach us at: 
Email: support@coins.co.th
Phone: +66 2 038 5038
---
Check our complete list of services so you know where to spend your bitcoin!