1. Log into your coins.co.th account by clicking 'Log In'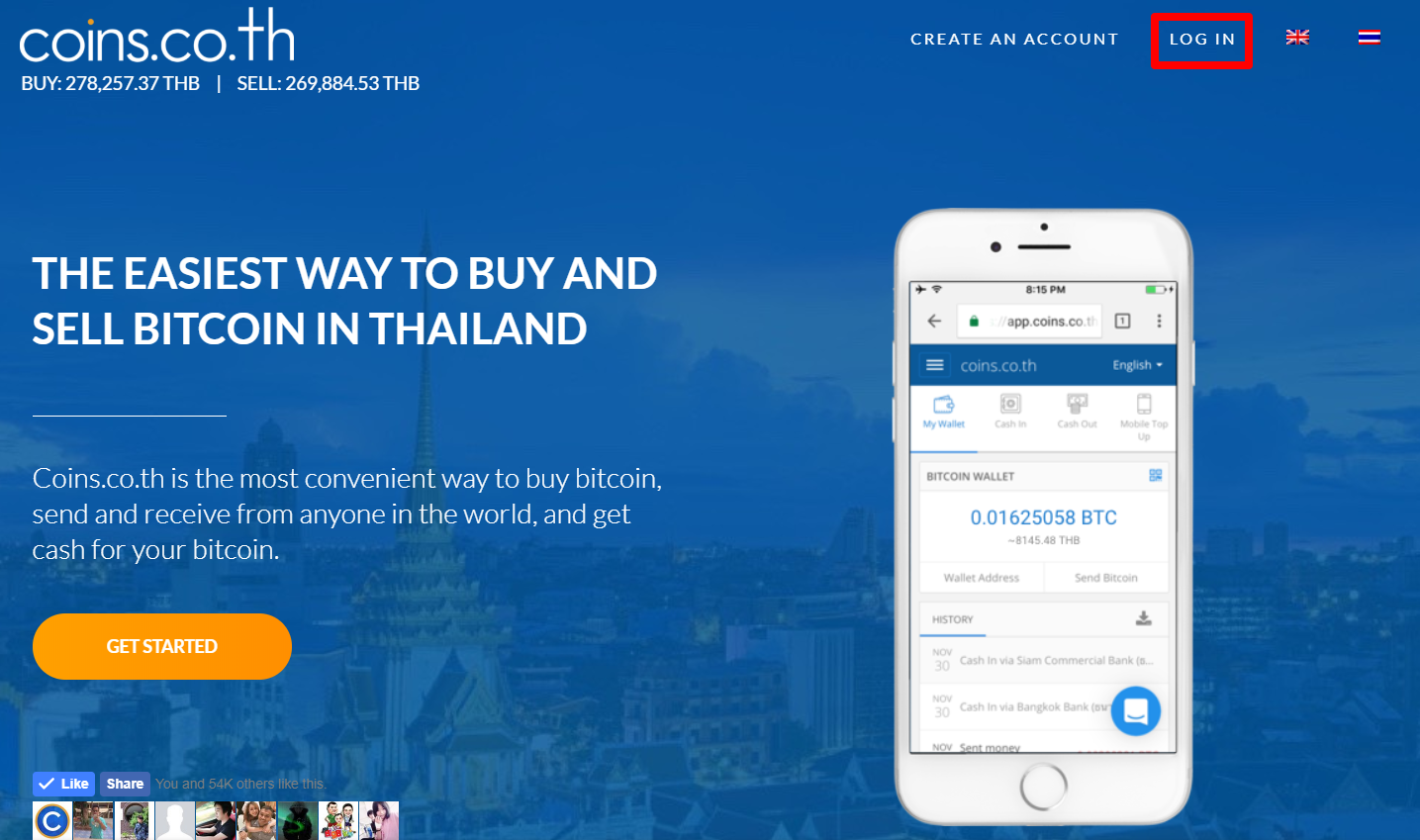 2. At the Sign In page, enter your email and password, then click 'Sign in'.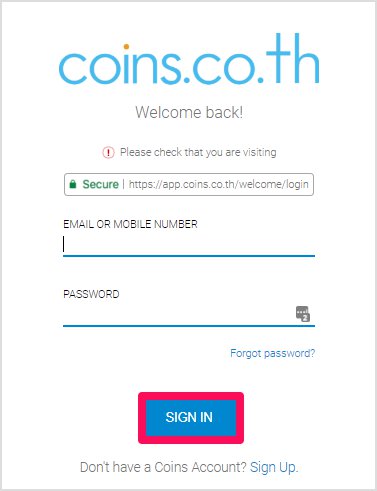 *If your account is enabled with two-factor authentication, you have to put the code from Authy or Google Authenticator application.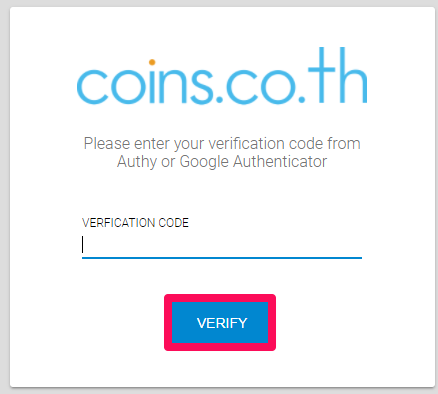 3. You will be redirected to the main page. Click Cash In

4. Select your preferred payment method.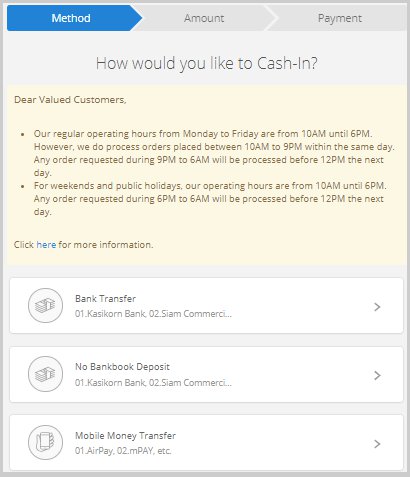 5. Enter the amount of Thai Baht you would like to cash in.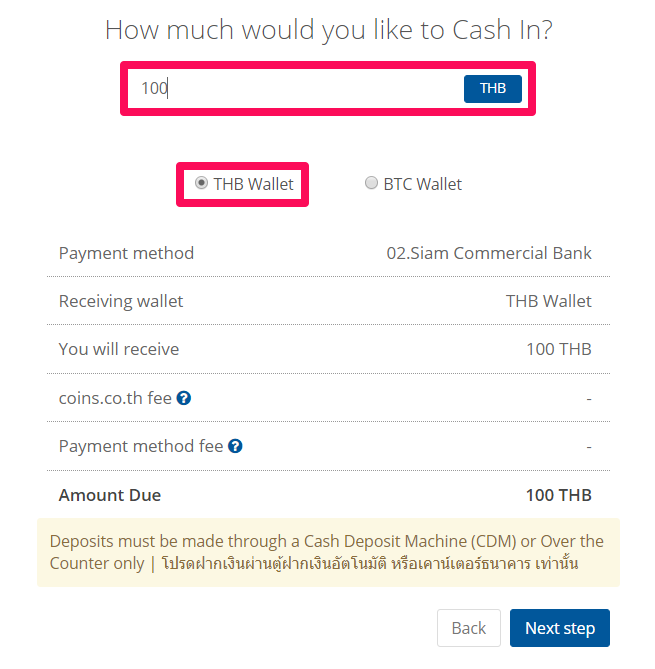 6. The following page shows the instructions and where to make payment for your order.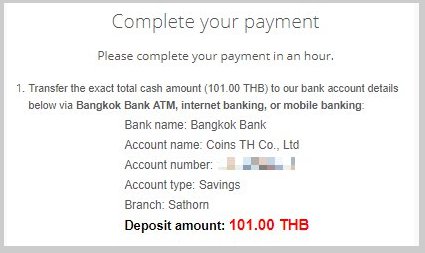 7. After making your payment, click 'Mark as Paid'
8. Confirm your payment by putting depositing time, then upload the proof of payment or the transfer slip. After completed all the requirements, click 'Fully Paid' button.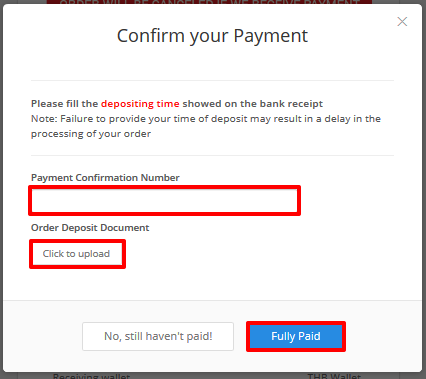 9. That is it! The operations team will verify your payment and send you your Thai Baht! You will receive a confirmation email once your order has been processed.
If you found out that someone else has used your information without your consent, please let us know at:
Email: support@coins.co.th
Phone: +66 2 038 5038