Here's how:
1. If you don't have one yet, start by signing up for a Coins.co.th account.

2. Convert your Bitcoin to Thai Baht (THB).
Before placing a Cash Out transaction, you would have to convert your Bitcoin to Thai Baht (THB) first. From your Bitcoin wallet, just click on "Convert" and enter the amount you would like to cash out.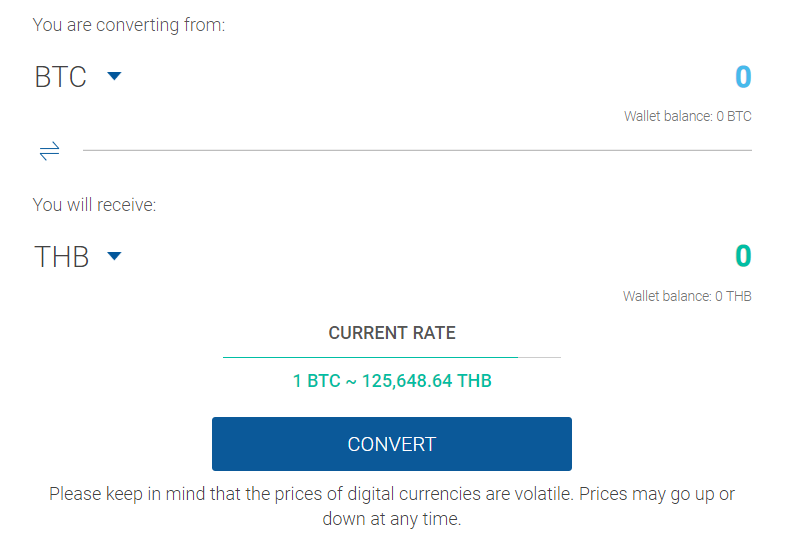 Once the funds are converted and transferred to your THB wallet, you can now make a Cash Out transaction.
3. Go to the Cash Out page to place an order.



You will be directed through four steps:
1) Method  - Start by choosing your desired method through our available Cash Out Options

2) Amount - Indicate the amount you wish to cash out. Click 'Next Step'

3) Recipient - Provide necessary information about you or your recipient (e.g. bank account details, mobile number). Once you've made sure everything is correct, click 'Complete Payment'.

4) Payment - Choose 'THB Wallet' as how you want to pay for the order. Click 'Pay'

4. Done! We'll deliver your cash!

We will then deposit your cash through the method you specified. Depending on when you placed your order and which method you chose, you will receive your funds within 60 minutes, 24 hours, or by the next business day. Once your order is successfully processed, you will receive a notification via your registered email address. 
Need help? Send us an email at support@coins.co.th and we'd be happy to assist you with your Cash Out order.