A transaction hash is a unique identifier or transaction ID made for each new transaction made on a blockchain. It is usually a long string of alphanumeric characters and may be used to track the status of your transaction.

Hash links are generated when cryptocurrency transactions go through the blockchain as proof that the transaction was successful. This link would usually be made available to a wallet holder after they complete a transfer. You may also ask your sending platform for this link if it is not readily available to you.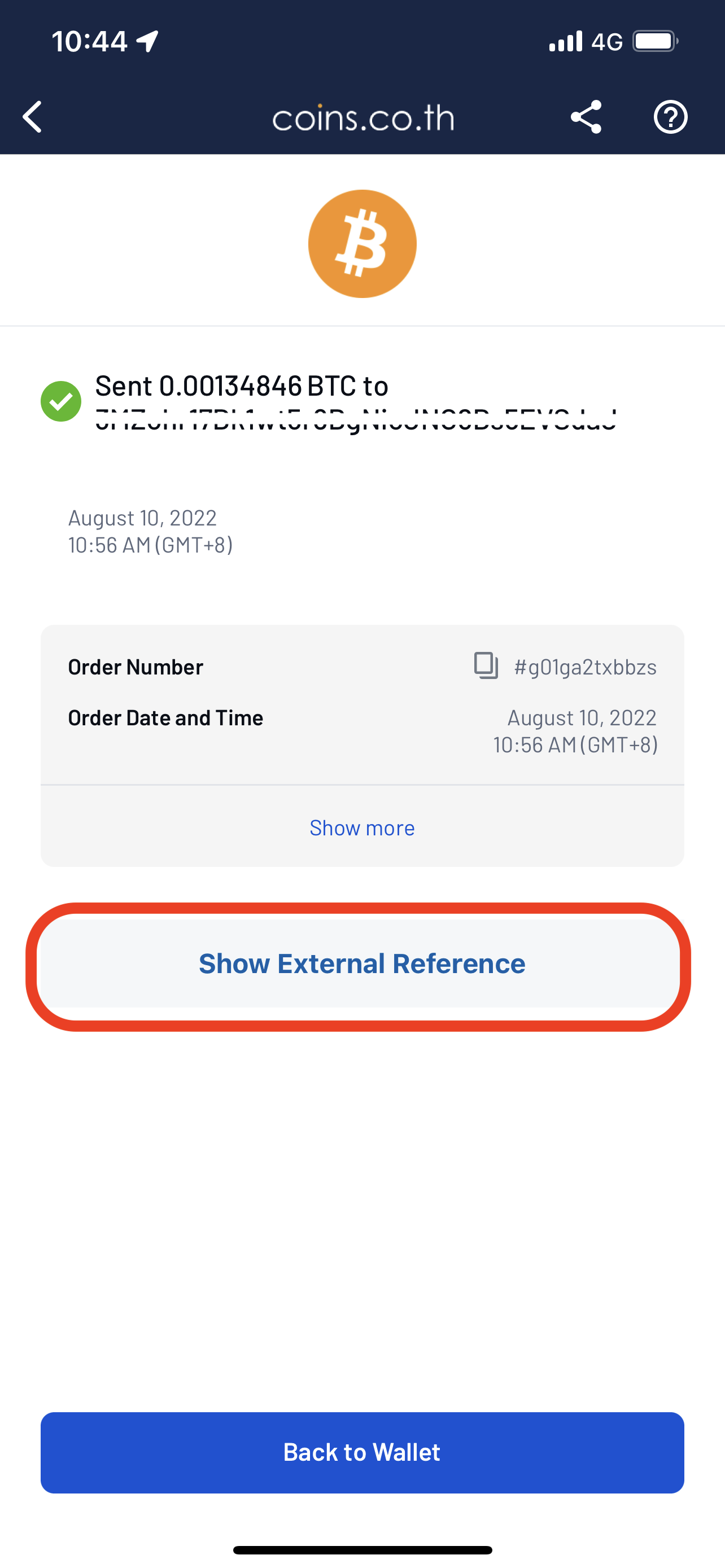 To view the status of your incoming (or outgoing) Coins.co.th transfer, you may click on your hash link or visit a blockchain explorer and paste the transaction hash on their search bar. Here are some samples of blockchain explorers:
Some important details to look at are the Status and number of Confirmations for your transactions.
The required number of confirmations would differ for each cryptocurrency transfer to fully reflect in your wallet. Here is a quick guide:
Bitcoin transactions need 3 confirmations
Ethereum, ERC-20, and Ronin (SLP / AXS) transactions need 20 confirmations
XRP and Bitcoin Cash transactions need 6 confirmations
Once the required confirmations for their respective blockchain is complete, your funds should already reflect in your account.

If you may have any questions about an incoming transfer, kindly reach us at support@coins.co.th and include the corresponding transaction hash link in your message so we may help you locate this transaction.