1.Log into your coins.co.th account by clicking 'Sign In' or 'Login.'
2. On the sign-in page, please enter your email, password, and click the 'Sign In' button.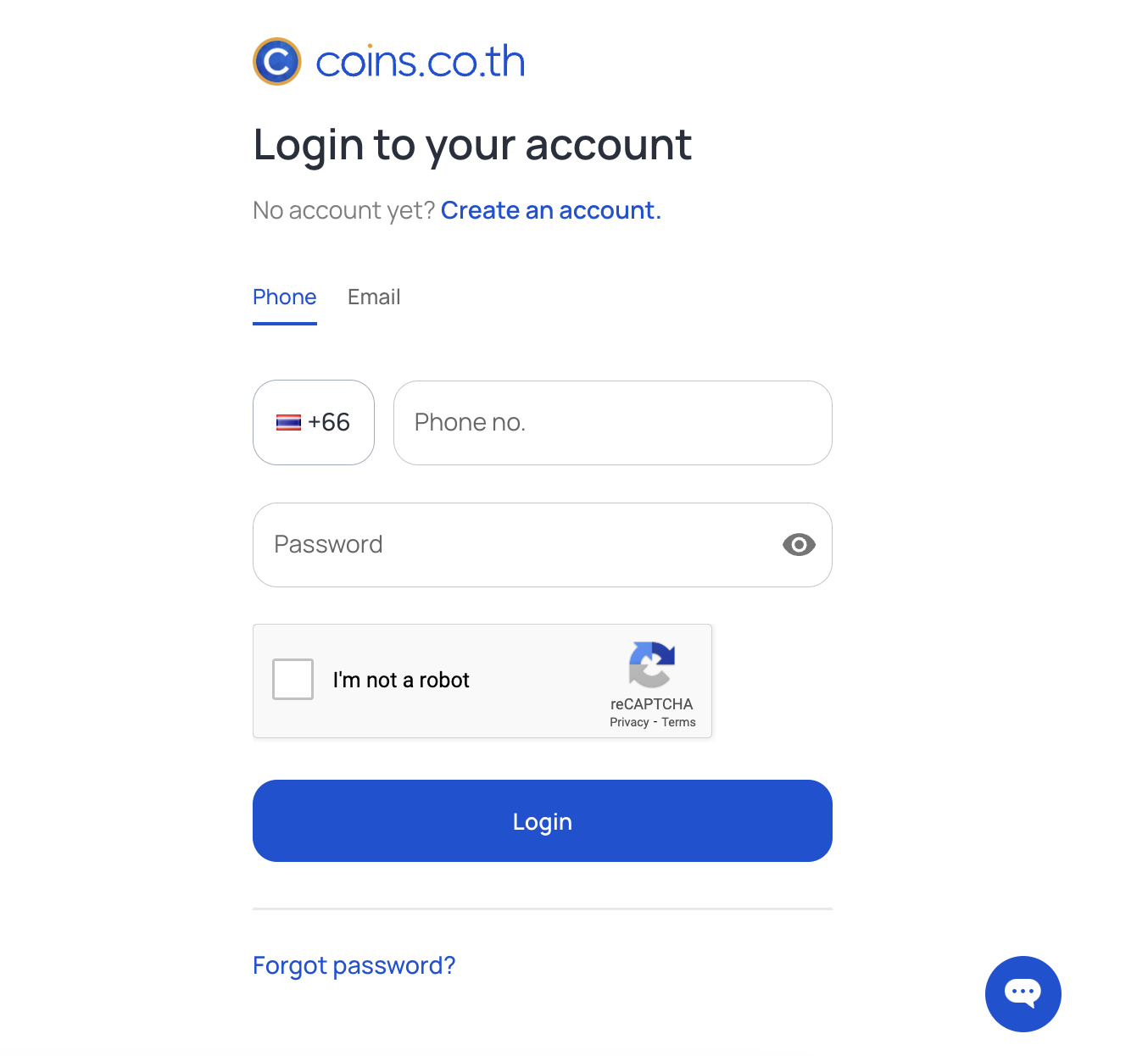 If your account has set up a second-level password, you will need to enter the code from the Authy or Google Authenticator app.
3. You will be directed to the main page. Select the menu 'Portfolio > Thai Baht > Cash in.'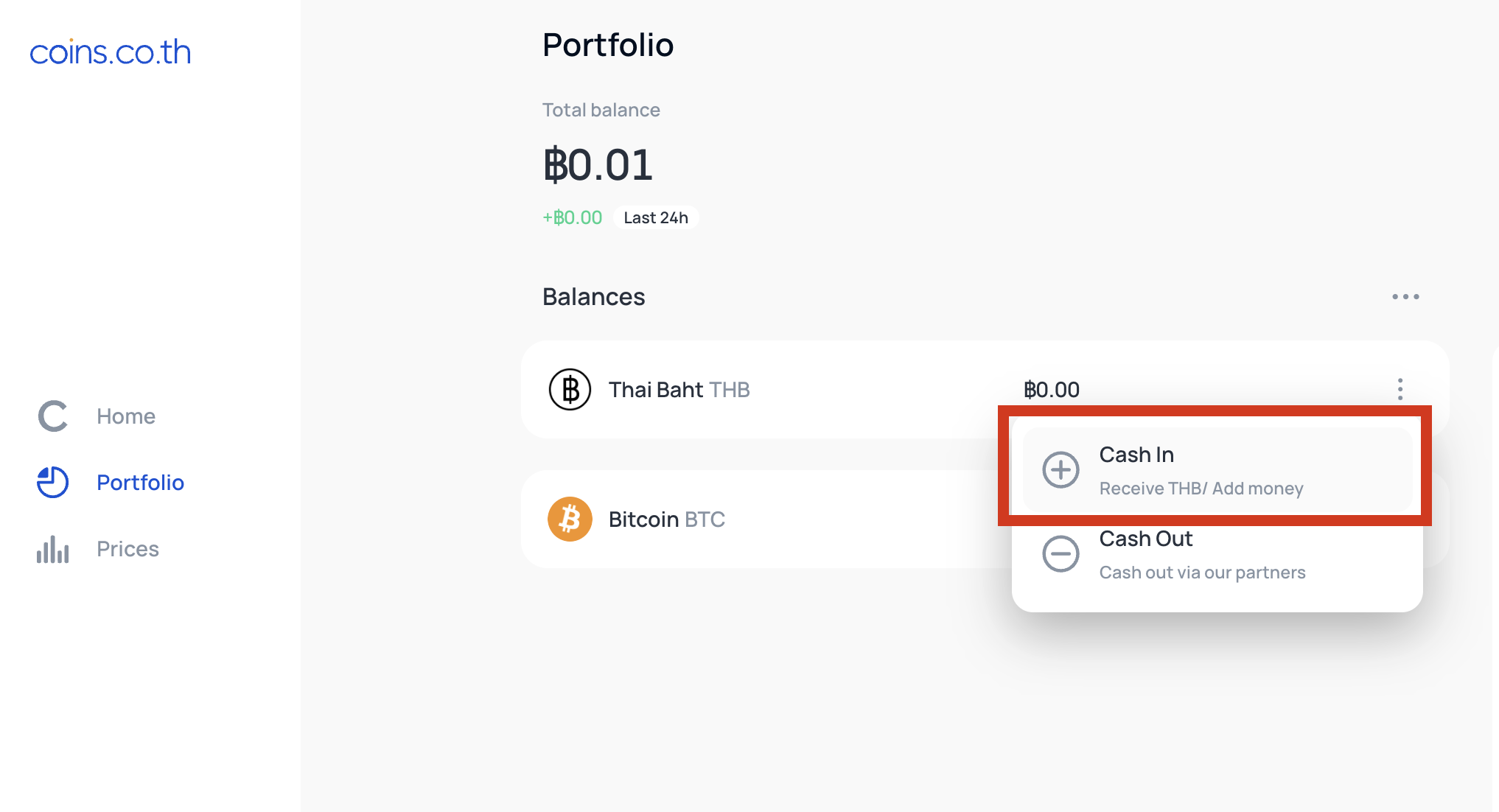 4. Choose the bank you prefer.
5. Specify the amount of Bitcoin you want to purchase, then click 'Cash in'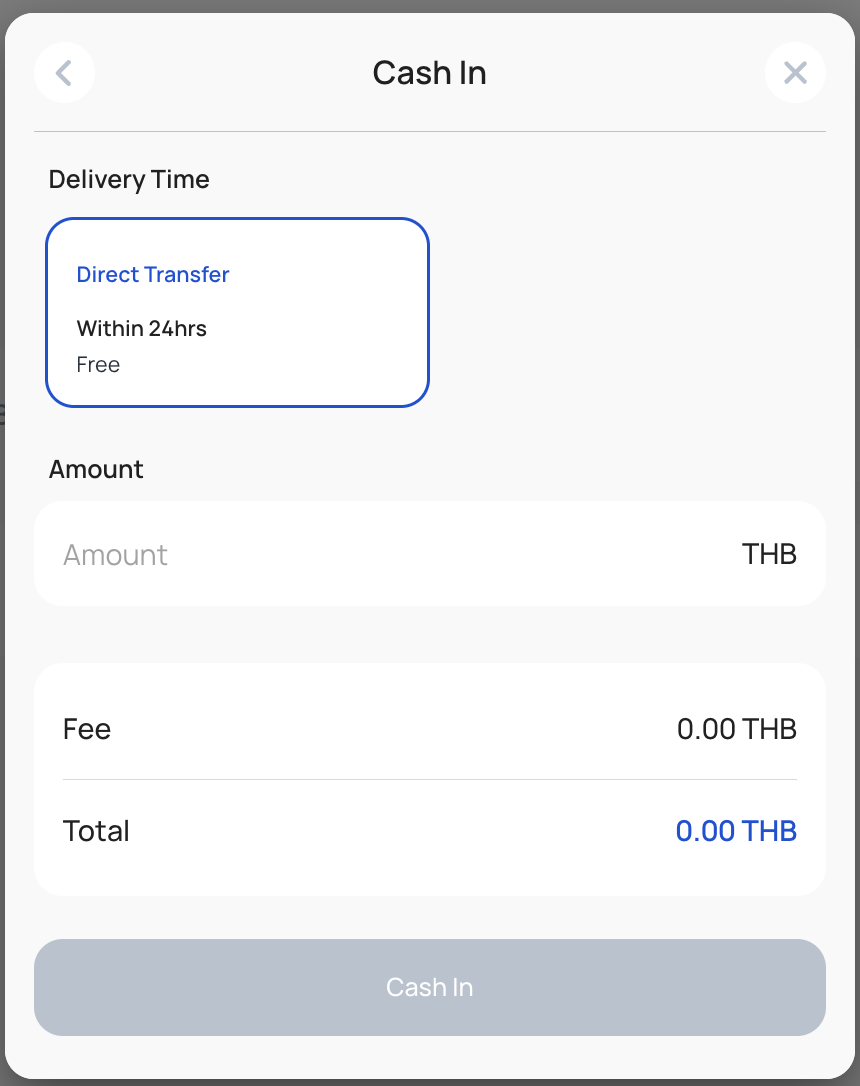 6. The next page will display the payment instructions, showing the account number and the amount you need to pay.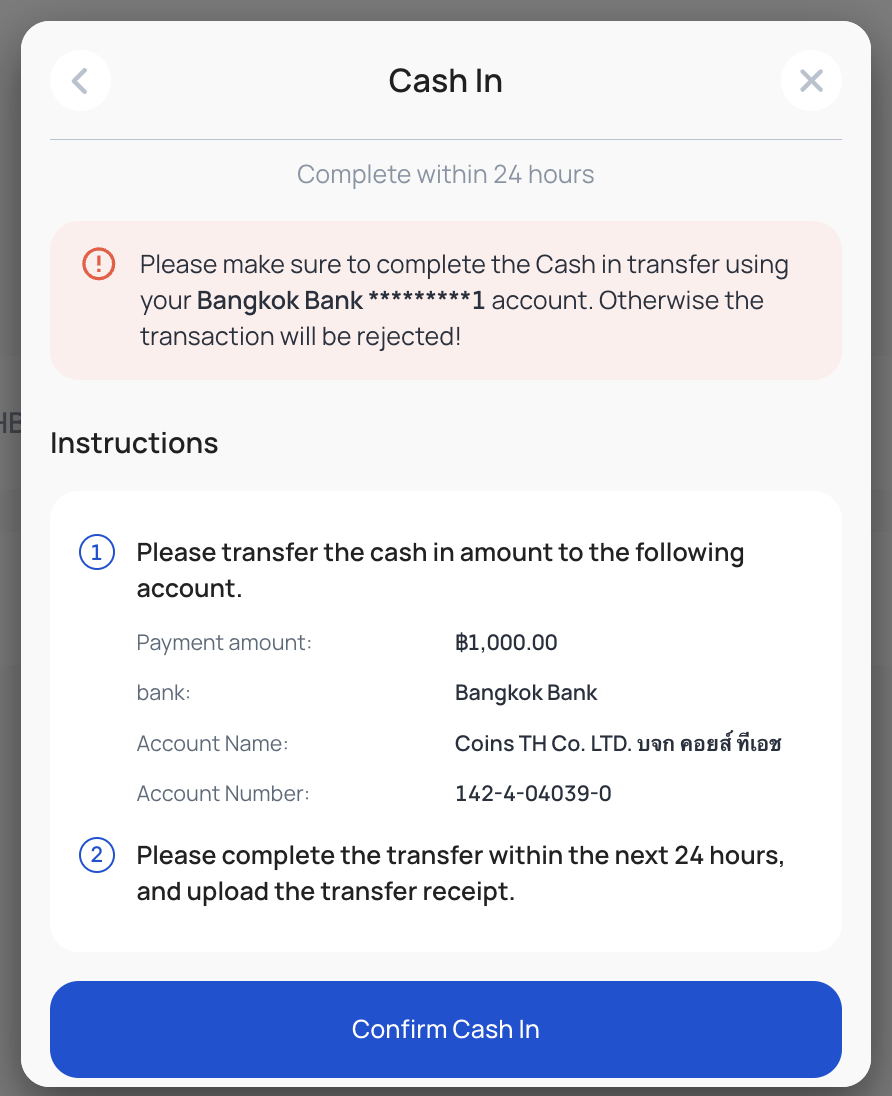 7. After making the payment according to the instructions, return to the transaction page and click 'Upload Payment Proof' to notify the payment.
8. You're done! Our team will verify the payment and send the Bitcoin to you. You will receive a confirmation email when your transaction is completed.
---
Check our complete list of services so you know where to spend your bitcoin!
If you have any questions about our services, please feel free to email us at support@coins.co.th or call us at +66 2 038 5038.