1. Log into your coins.co.th account by clicking on 'Login'.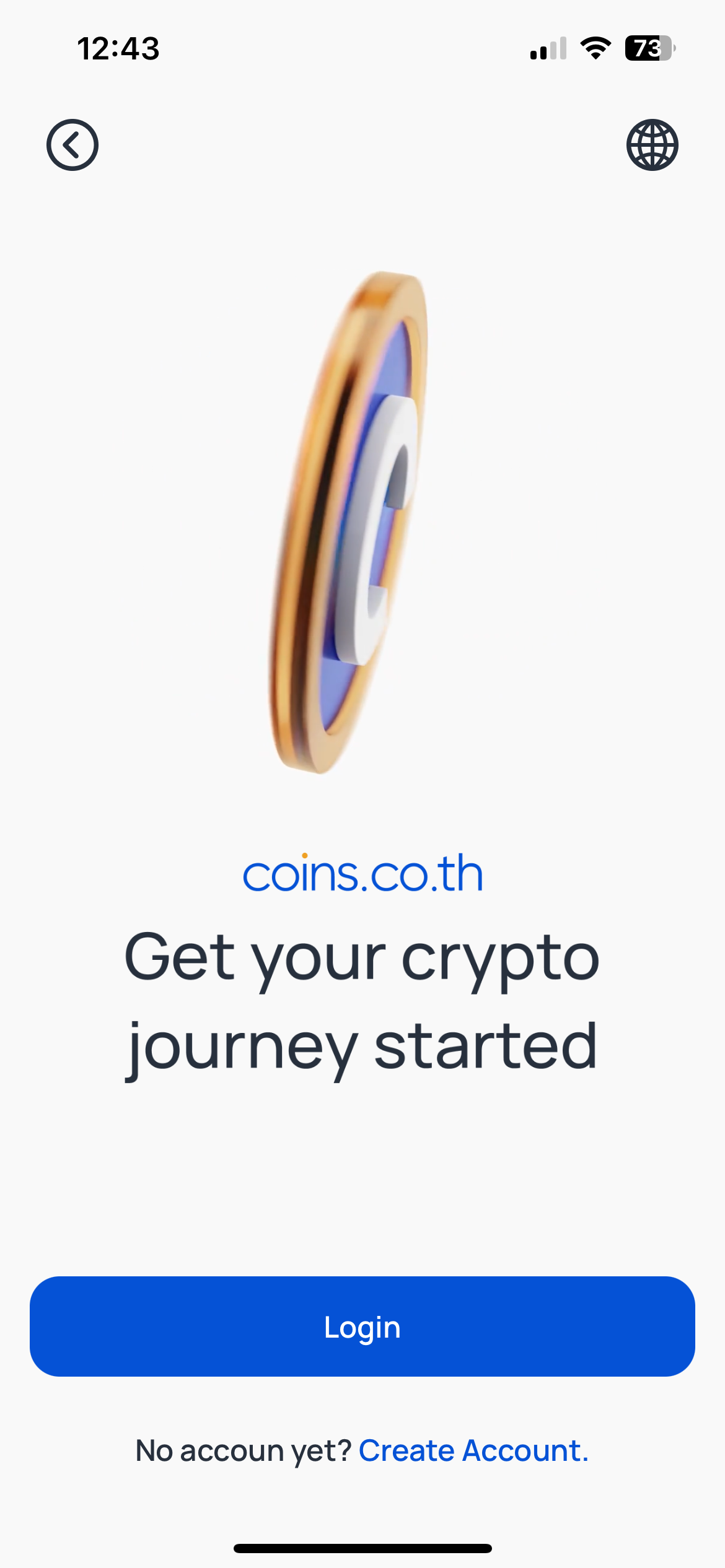 If your account has two-factor authentication installed, you will need to enter the code from the Google Authenticator app.
Enter your private password (PIN) for the app.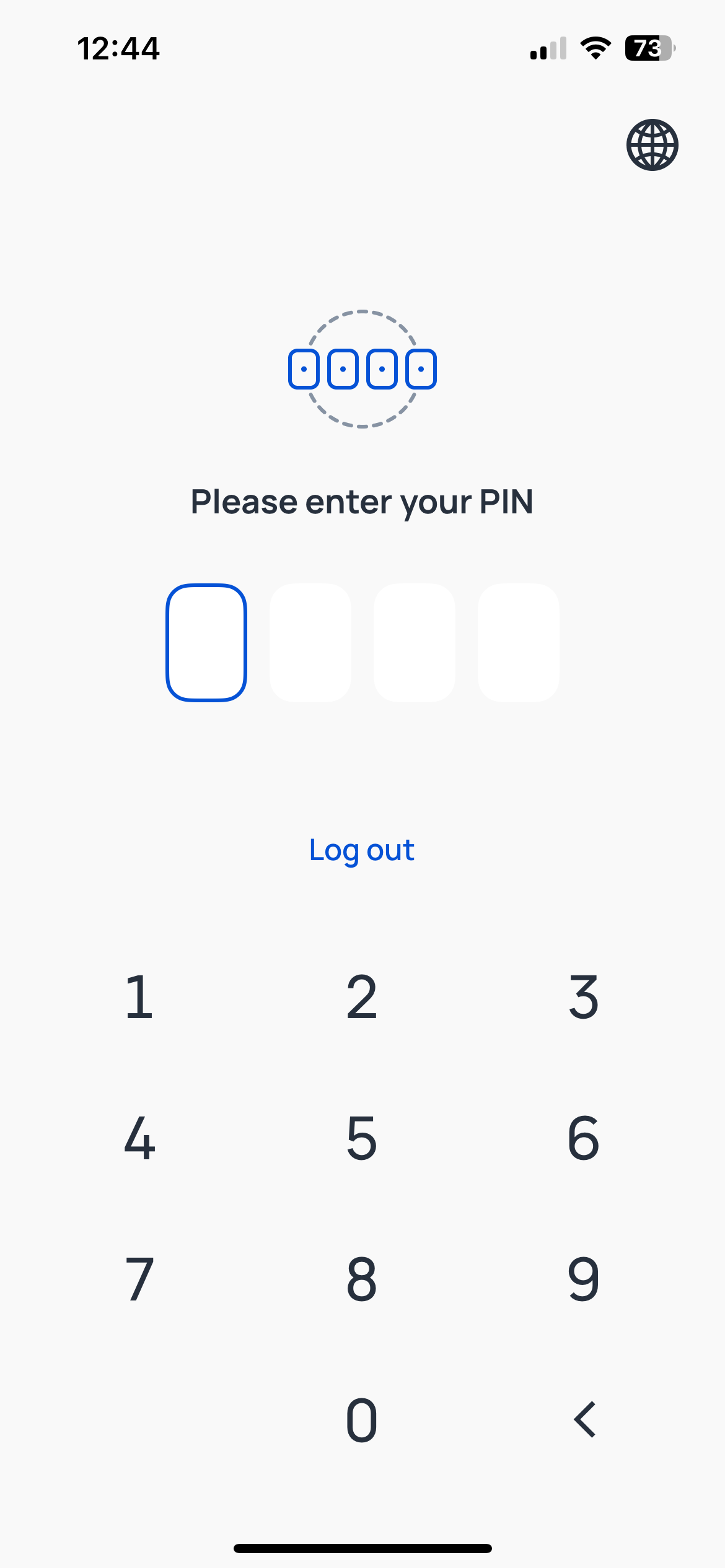 2. You will be directed to the home page of the app. If you want to convert THB to BTC or BTC to THB, select the BUY/SELL menu.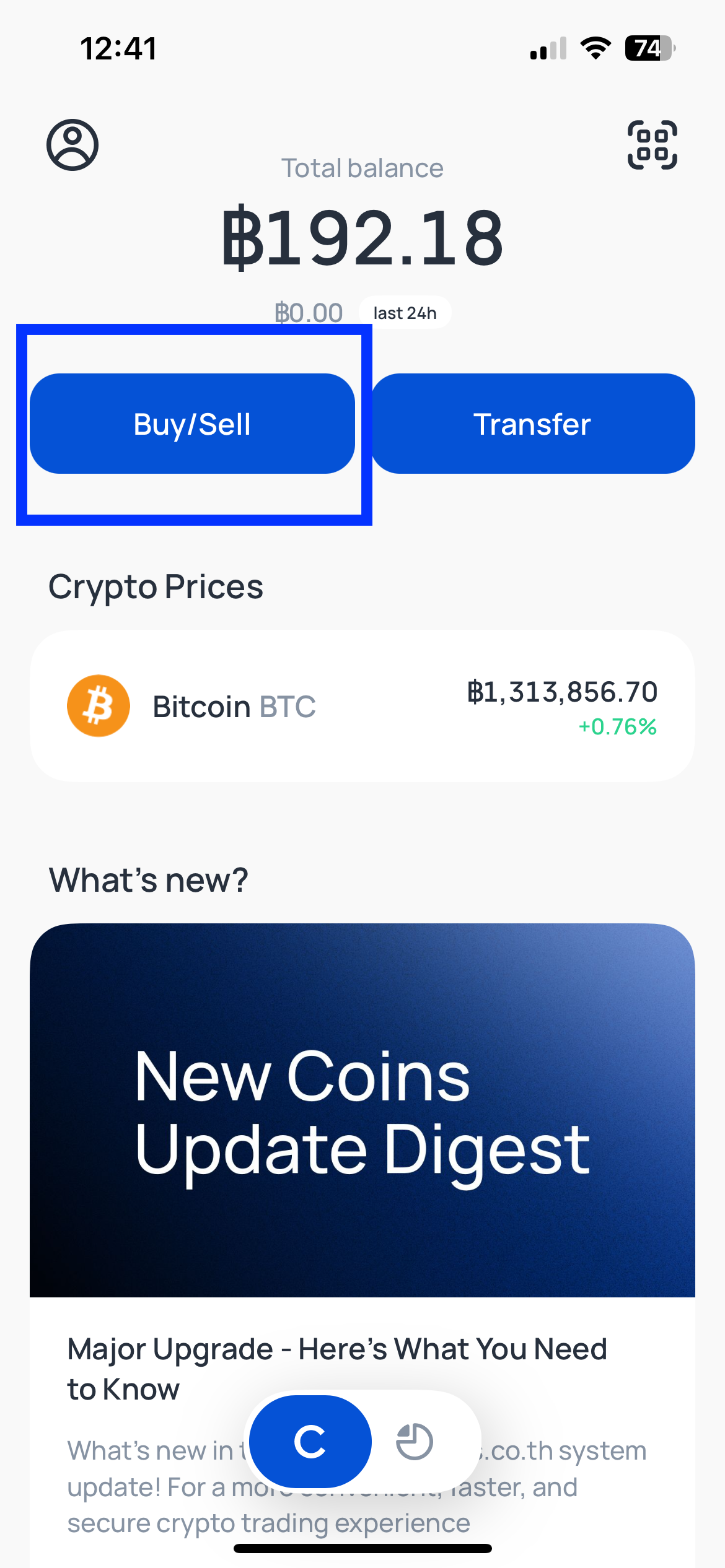 3. If you want to convert THB to BTC, choose the BUY Crypto menu.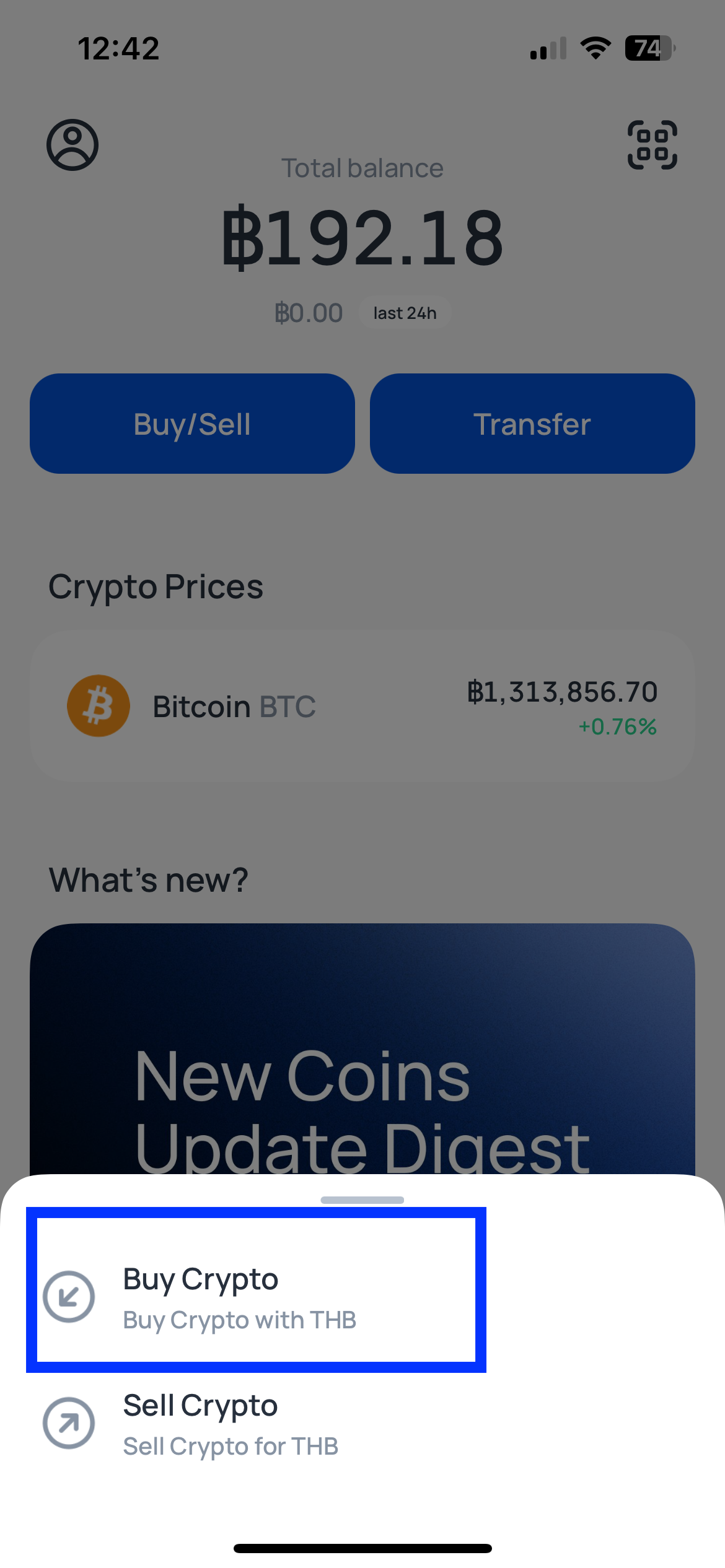 Enter the amount in Thai Baht or the number of bitcoins you wish to Purchase (convert).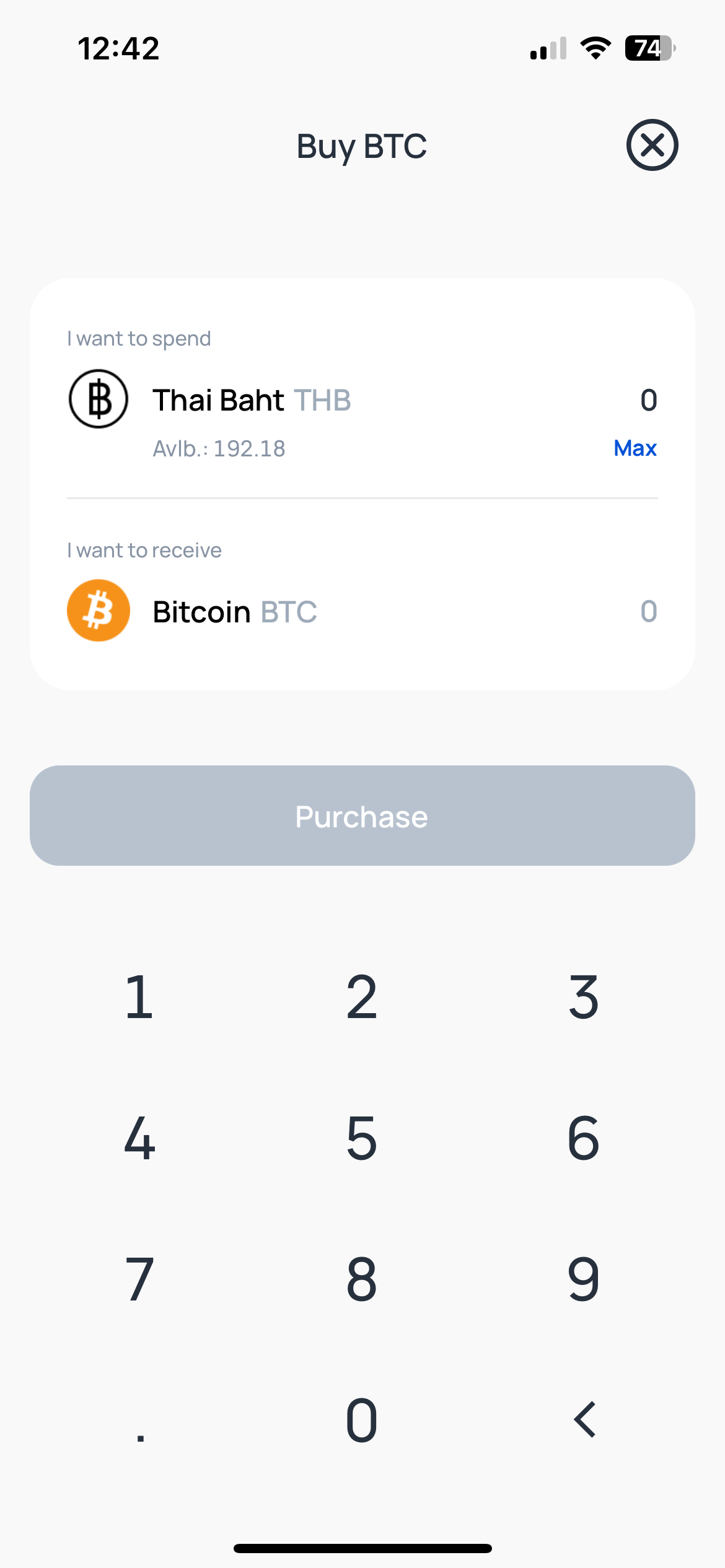 4. Once you've entered the amount you wish to purchase (convert), please press Purchase.
5. Please verify the BTC exchange rate, the amount of BTC you are purchasing, and the price in Thai Baht again. If correct, please press Confirm Purchase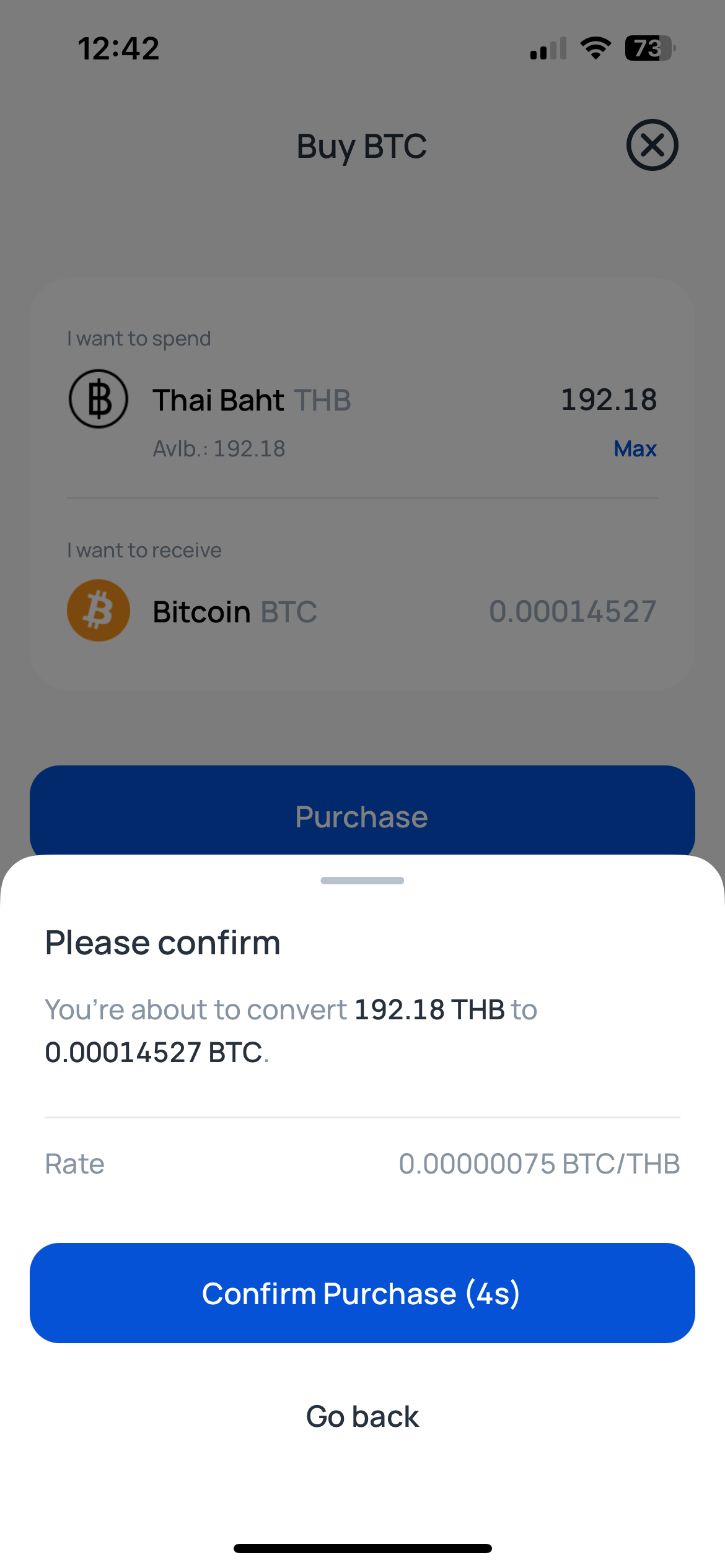 The purchase (conversion) is successful.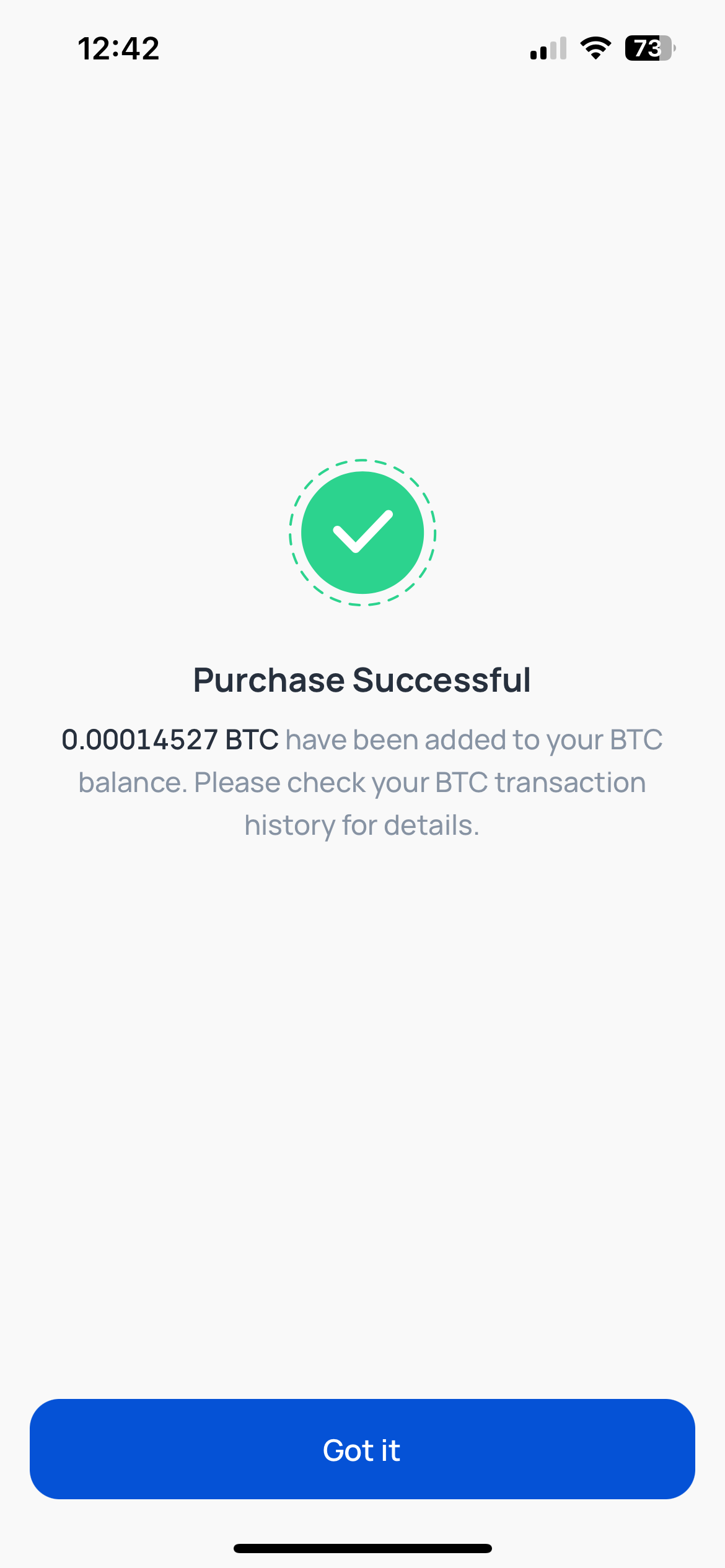 6. You can check your bitcoin balance on the second page of the app by selecting your bitcoin wallet (observe the bottom button and swipe it to the right).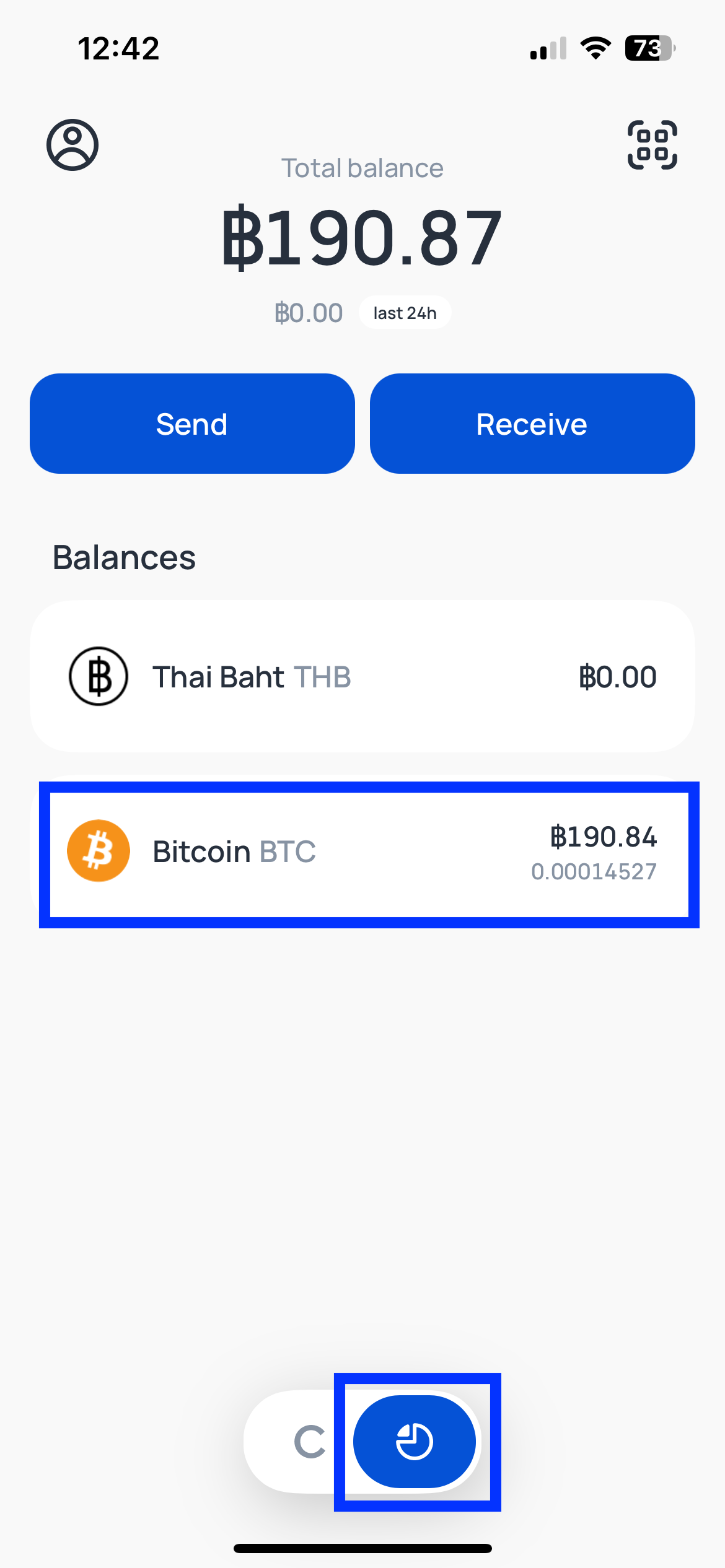 ** If you want to sell bitcoins (convert from BTC to THB), select the SELL Crypto menu in step 3 and follow steps 4-6 to complete the transaction.