1. After you create a buy order and make a payment, you can mark as paid by getting to "History" and selecting that order shown below.
**Please note that if you deposited in THB wallet you have to select THB wallet to be able to find your transaction.
2. Scroll the page down and you will find the "Mark as paid" and "Cancel order" buttons. Now if you want to complete your order, you need to click on "Mark as paid" within 60 minutes since you create the order.   
                       
3. Confirm your payment by putting deposited time, then upload the proof of payment or the transfer slip. After completing all the requirements, click 'Fully Paid' button.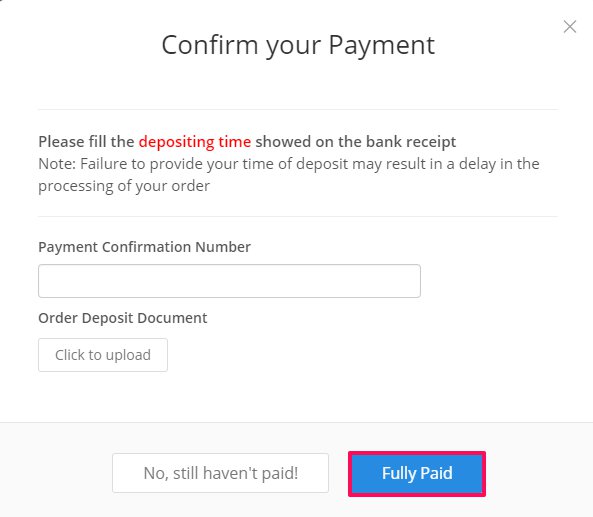 That's it!. Your order is now completed! Just wait for Bitcoin in your wallet. For further information, please feel free to contact support@coins.co.th or call us at
+66 2 038 5038.
---
Check our complete list of services so you know where to spend your bitcoin!