After you create a buy order, you will be directed to Payment tab as shown below.

Then make sure to scroll the page down. You will find the "Mark as paid" and "Cancel order" buttons. Now if you want to complete your order, you need to click on "Mark as paid" within 60 minutes since you create the order.

Fret not if you accidentally close the window. You can always retrieve this page by clicking "My wallet." Here you can see your orders under "History," including the orders you have yet marked as paid as shown below.

Also, remember to put the right confirmation number after paying for the bitcoins.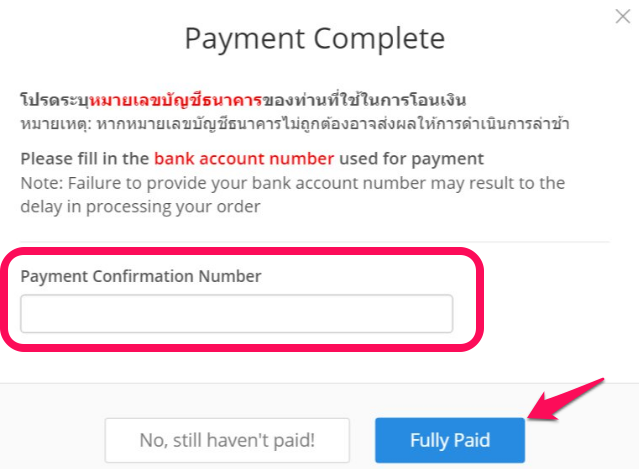 Your order is now complete! Just wait for Bitcoin in your wallet. For further information, please feel free to contact support@coins.co.th. 
---
Check our complete list of services so you know where to spend your bitcoin! 
Want to pay your bills in the comfort of your own home? Pay all your bills here.