Buying Bitcoin in to your Coins.co.th account is super easy. If you're using the iOS App, simply follow these steps:
Step 1:
Tap the "Cash In" icon on the app.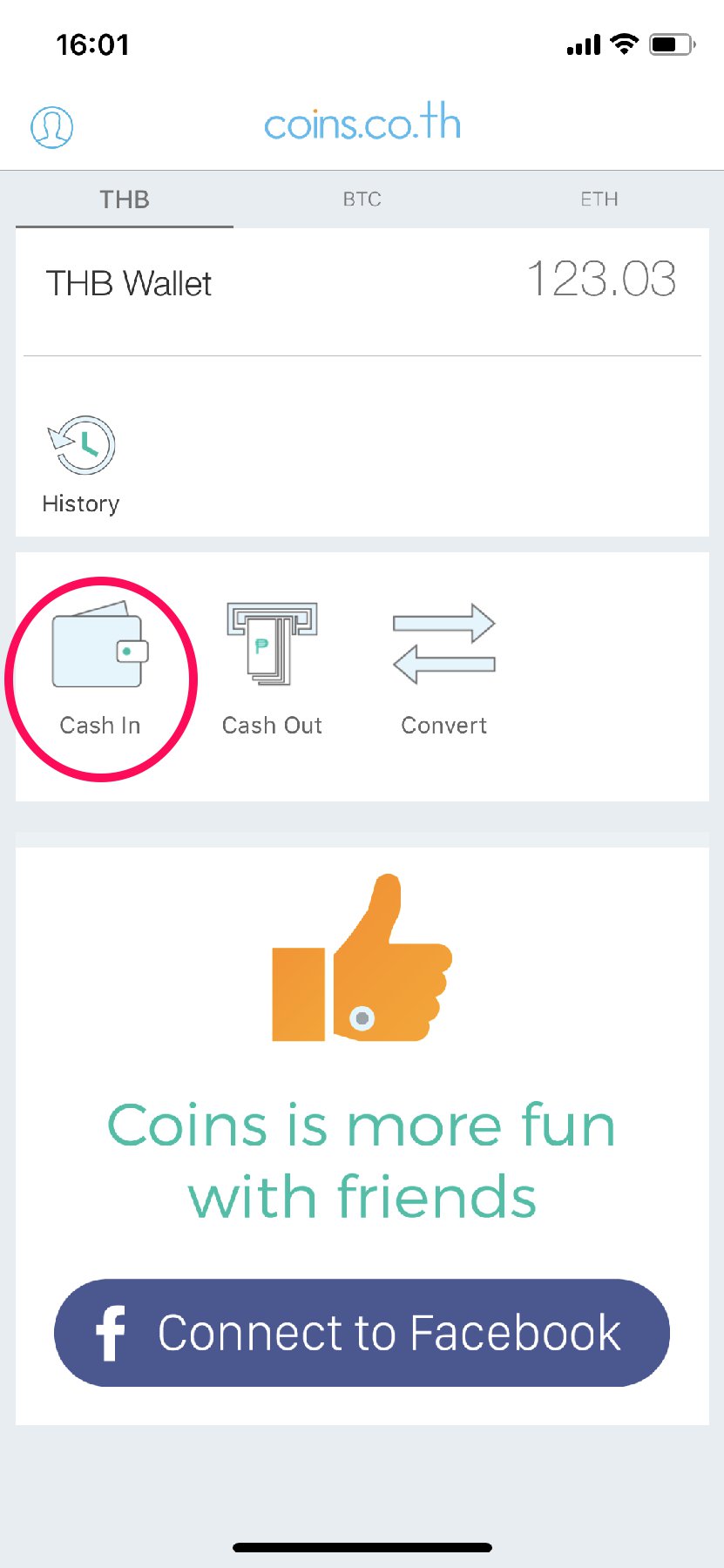 Step 2: Select your preferred Cash In method
Step 3: Select your preferred payment method.
To unlock bank payment method, please verify your bank account. Visit here for more information.
Step 4: Enter the amount of THB you would like to cash-in. Please select the wallet you would like to add the balance and click "Next" button to proceed. 
For no trade fee, please select THB Wallet.
Step 5: To confirm your cash in, click "Confirm" button on the pop-up message.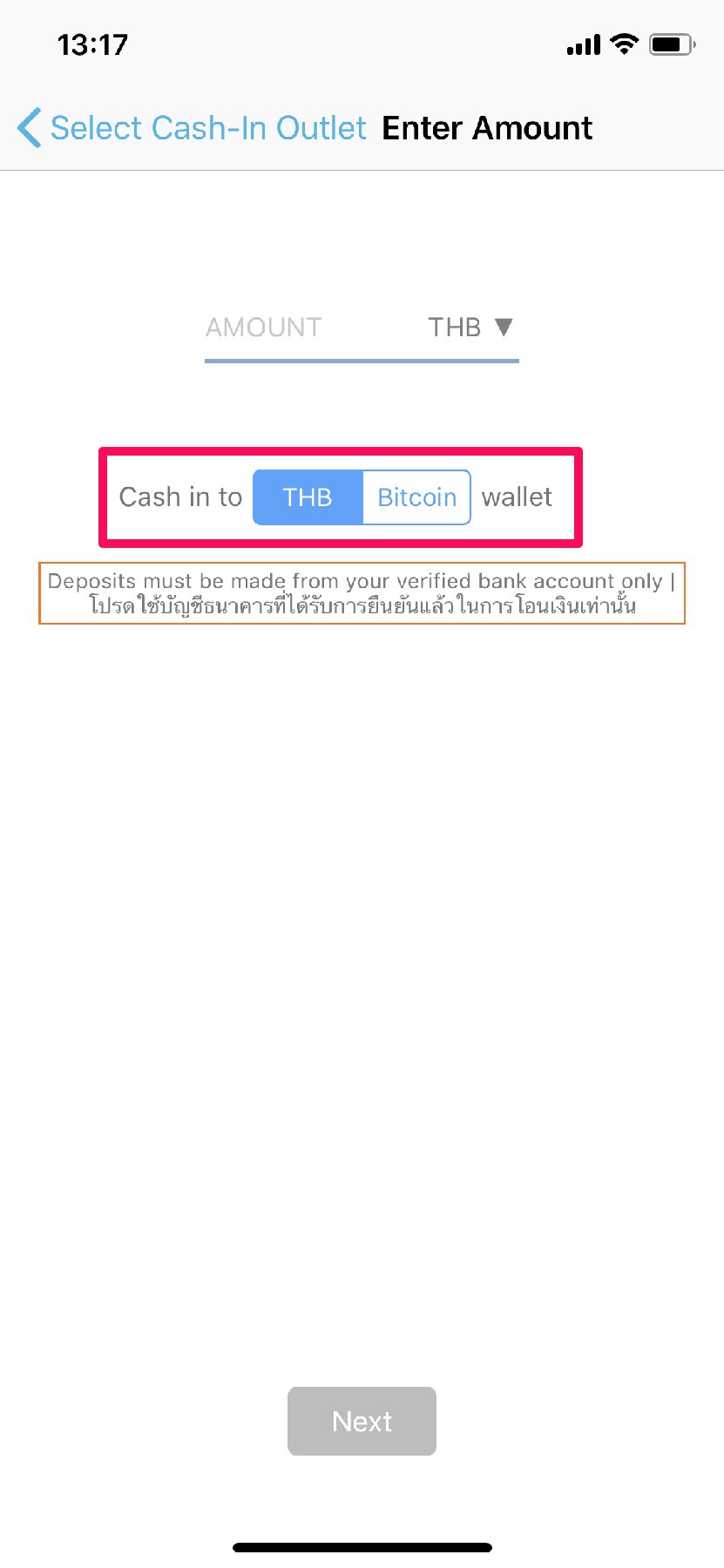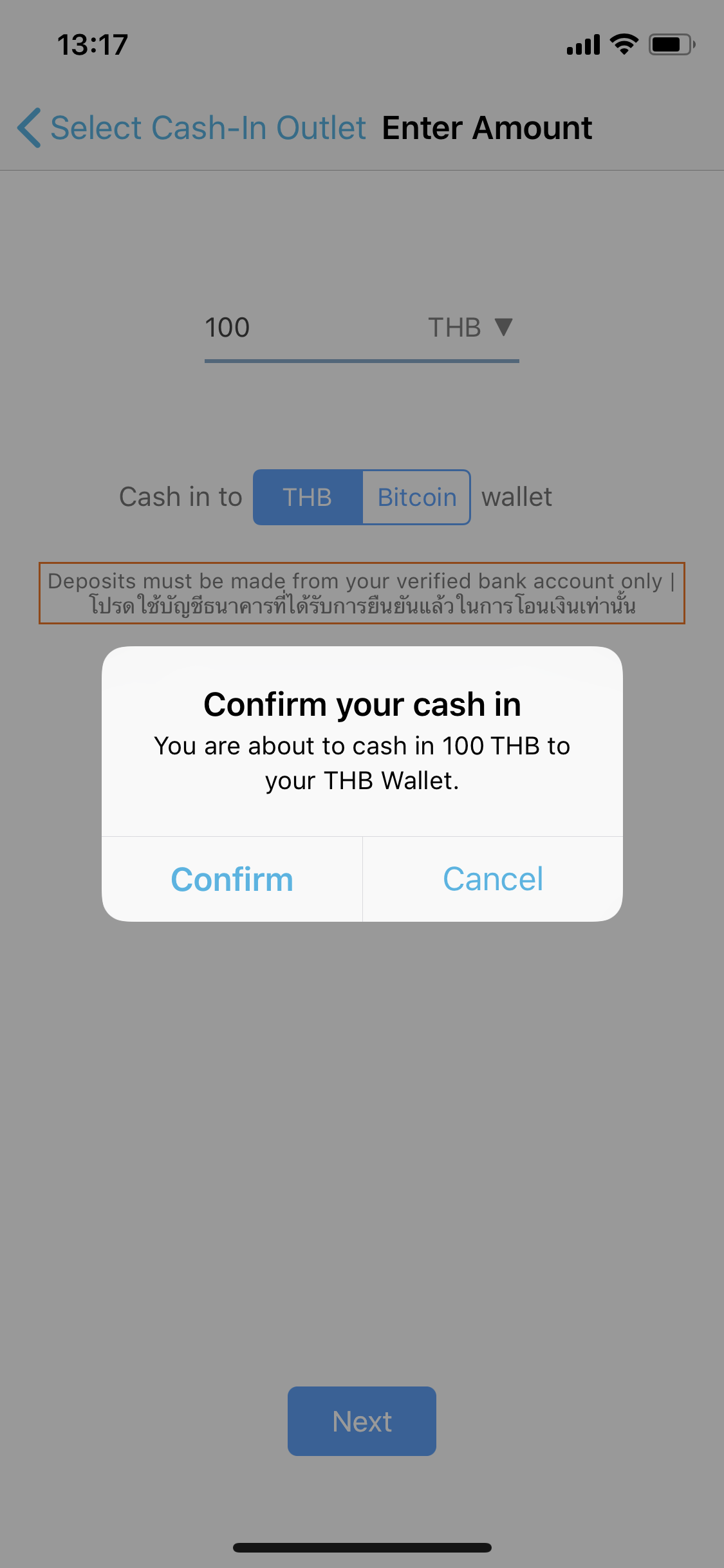 Step 6: Upon confirming, please complete your payment to the provided payment details within 60 minutes otherwise your order will be automatically cancelled.
Step 7: Once the payment has been transferred, please click "Mark as Paid" button and provide the deposited time of your payment. Click "Confirm Payment" when done.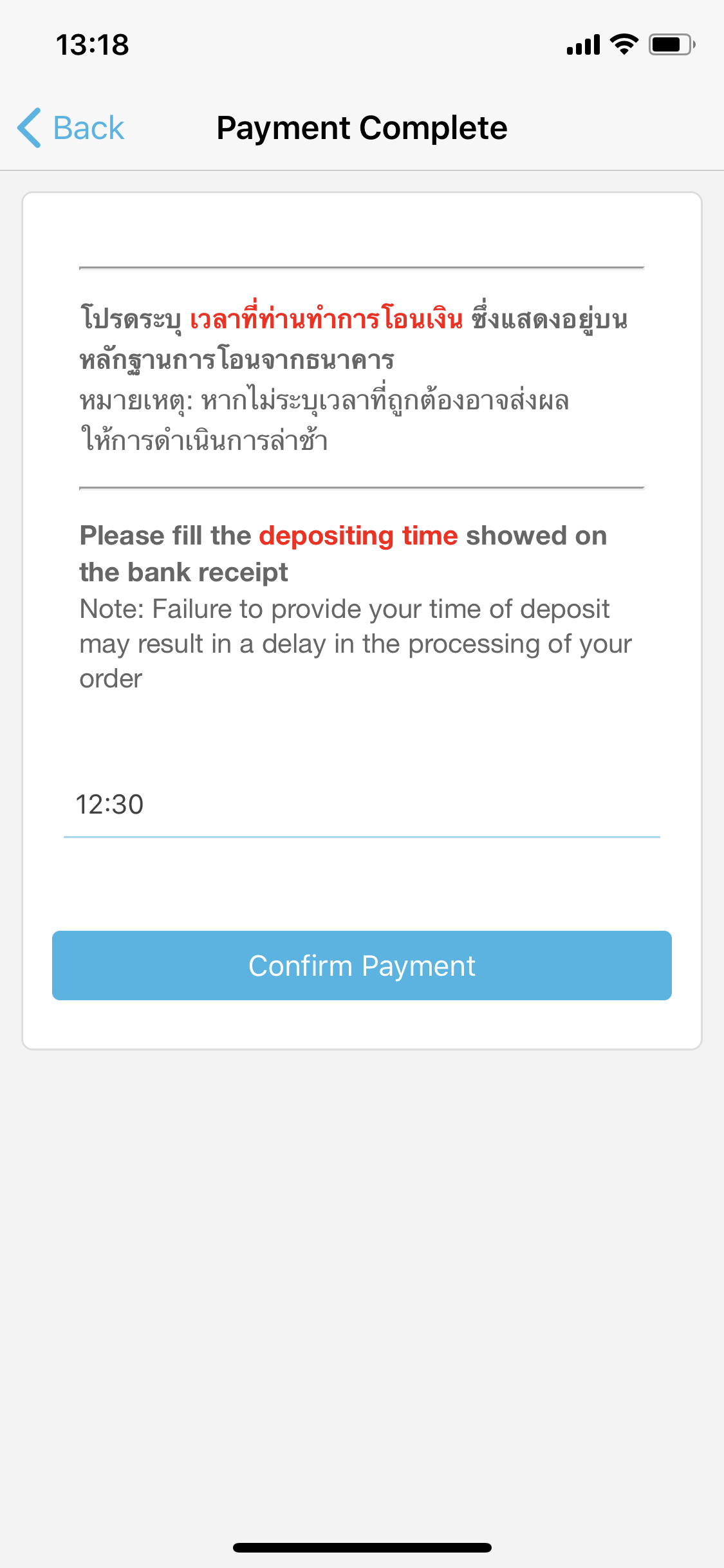 Step 8: Lastly, attach the bank receipt by clicking "Upload attachment".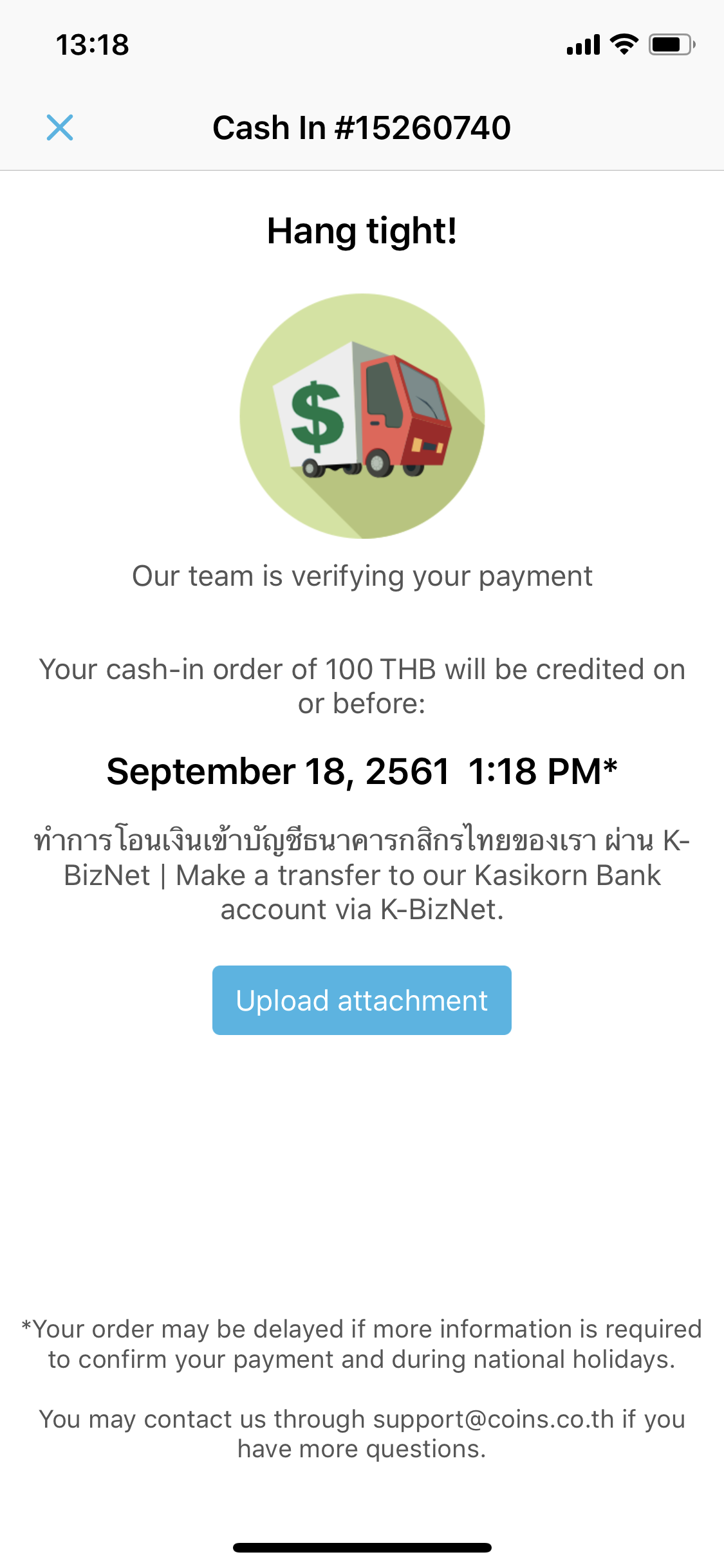 After completing the process, our system will verify and process your payment.