We recommend you to disable the Two-Factor Authentication (Authy/Google Authenticator) before changing or updating the software of your device that is linked with Coins.co.th account. 
How to disable Two-Factor Authentication on Coins.co.th account:
1. After you have logged in from "My Wallet" page, on the upper right corner click an arrow and select "Settings"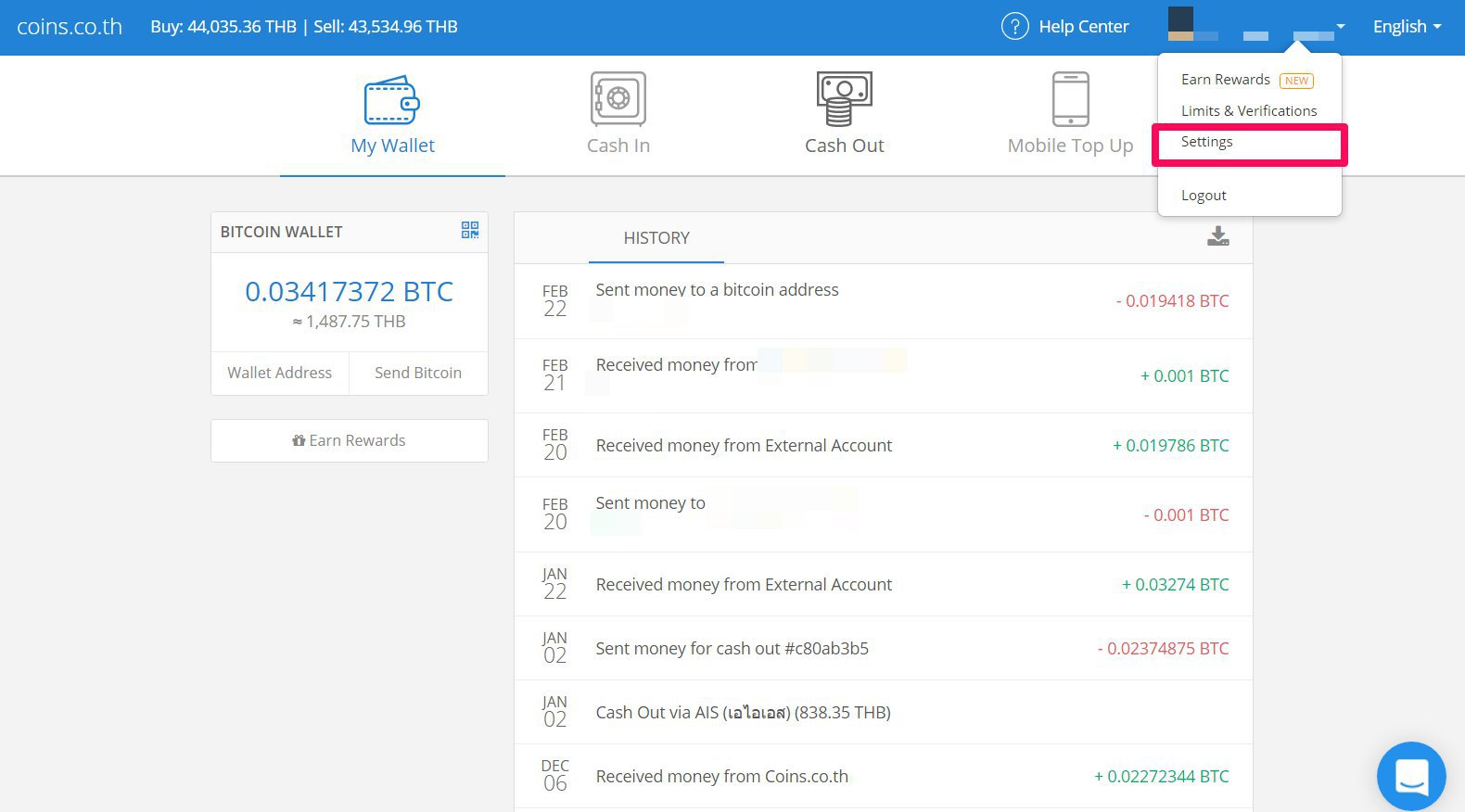 2. In the "Settings" page on Two-Factor Authentication section, please ensure that the status is "Enabled" and if you wish to "Disable", select "Edit."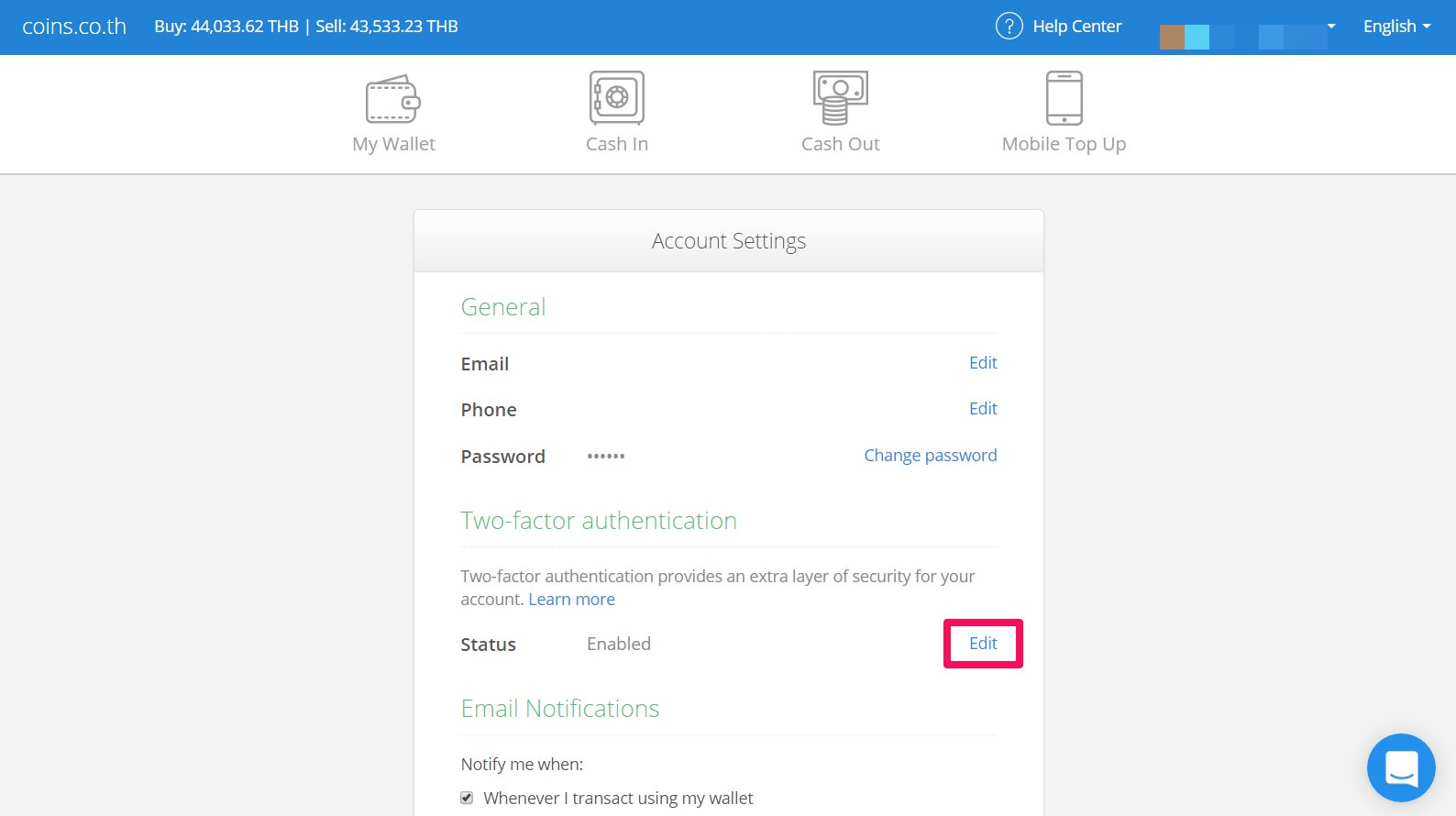 3. After you have clicked "Edit", it will redirect you to the following screen that will notify about the your request.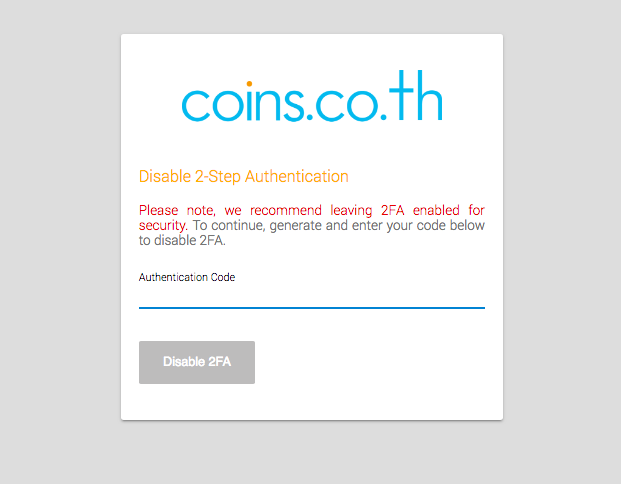 4. Please re-enter the same 6-digits code from Authy/Google Authenticator and select "Disable 2FA." After your done, please go back to "Settings" page to confirm that it has been Disabled.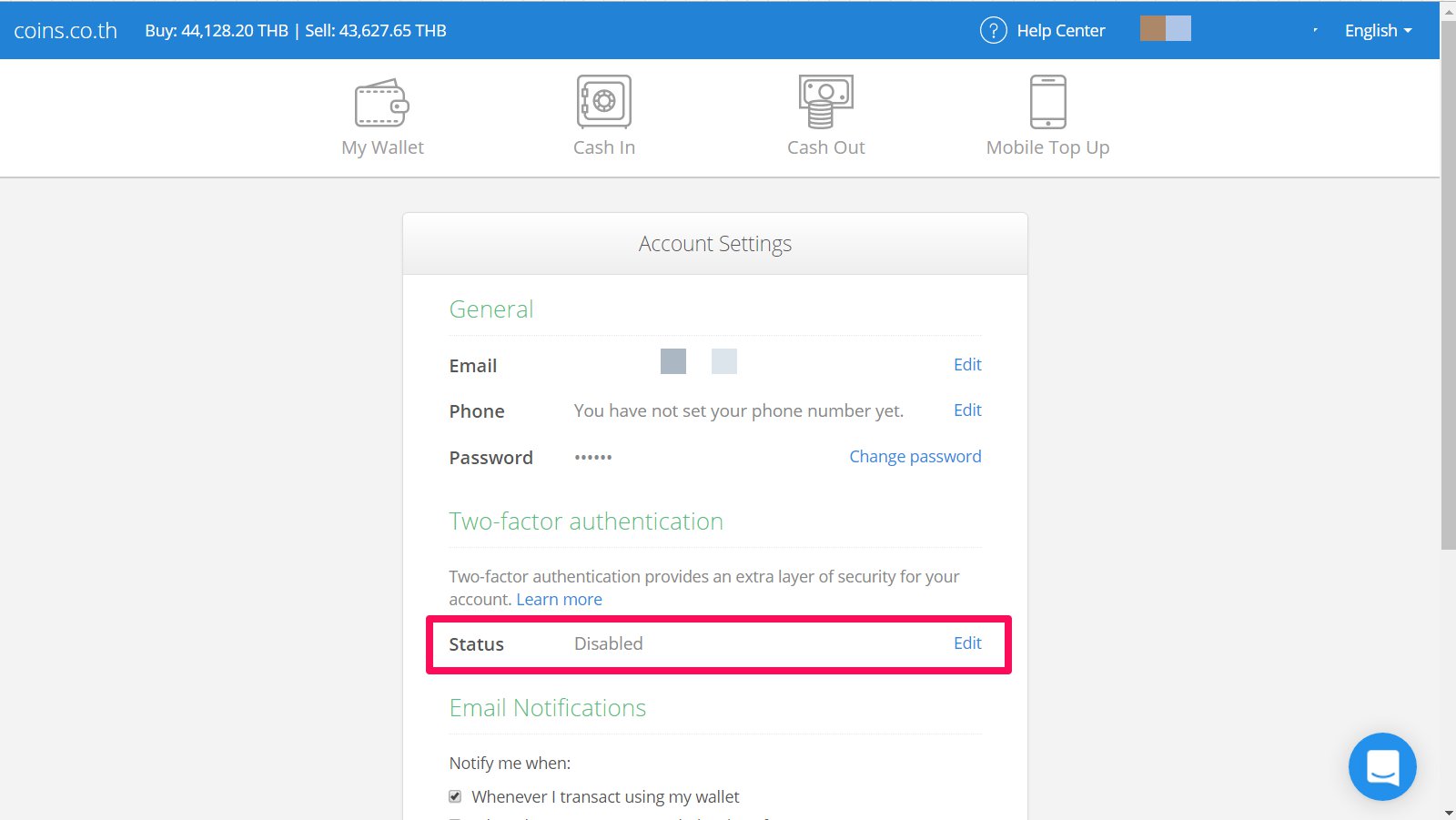 After you have completed these four steps, you will be able to log in without Two-Factor Authentication next time. However, we would recommend you to enable Two-Factor Authentication on regular basis to enhance your account security, as well as not sharing your password with any parties.
However, if you do not have access to your Coins.co.th account due to Two-Factor Authentication, please send the following inquiry to support@coins.co.th or contact us here.