We highly recommend all coins.co.th users to bind two-factor authentication on their account. You can do this by logging in and going to your Account Settings page, then following the steps below.
How to enable two-factor authentication on your coins.co.th account:
Go to your coins.co.th Account Settings page to bind the 2FA.
Log on to your coins.co.th account. Click your email on the bottom left and select Account Settings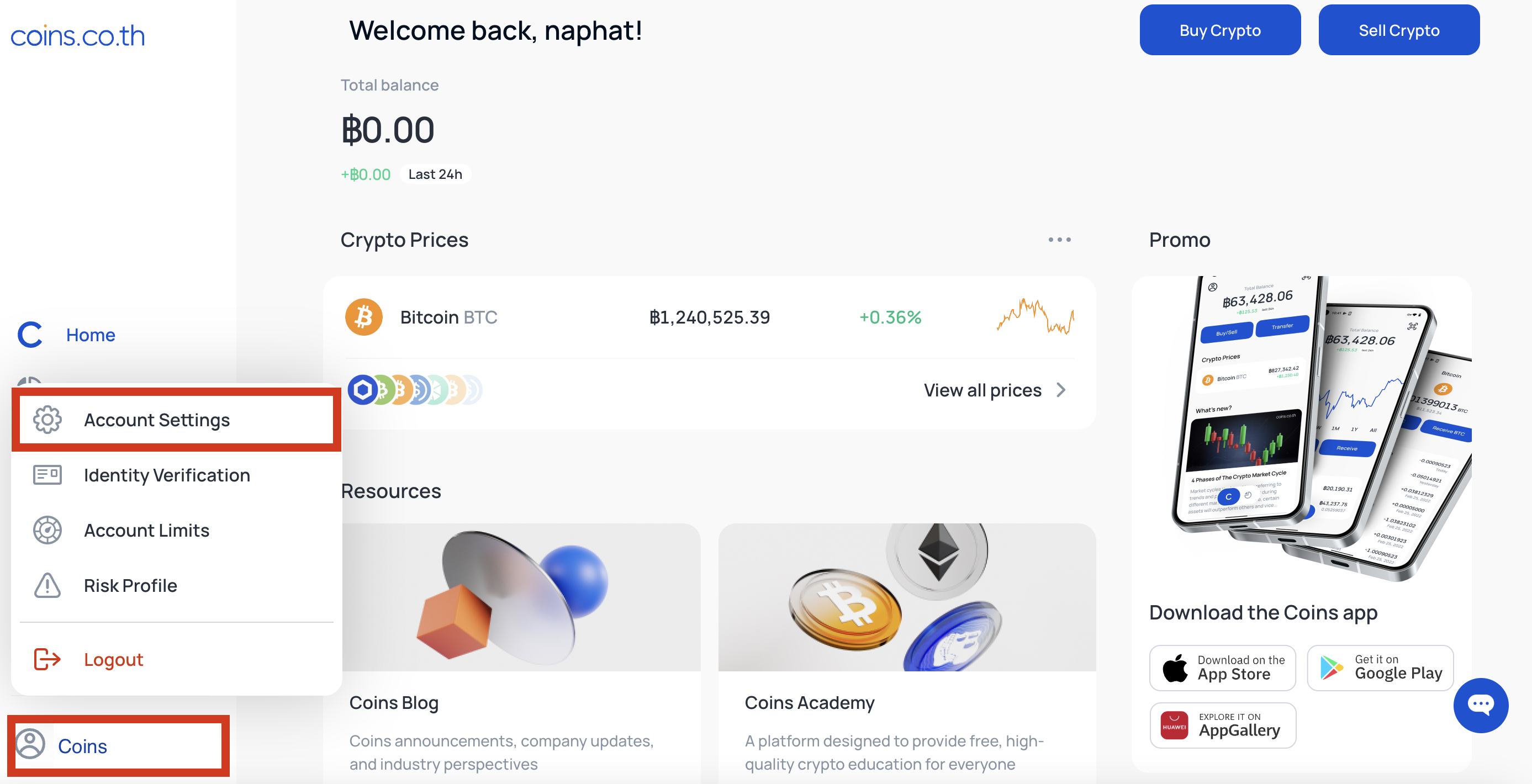 Then click Bind to enable 2FA
You will be redirected to a Bind Google 2FA page, on this page you can download and install "Google Authenticator", Please follow the instructions to fill in the information to bind the 2FA.
Once you fill in all the information, you can click Complete to Bind the 2FA. And that's it your account is in secure now!
Confused? Send us an email at support@coins.co.th--
we'd be happy to help!