Please note that the maximum deposit amount via Cash Deposit Machine (CDM) is 2,020 THB per transaction.

1. Log into your coins.co.th account by clicking 'LOG IN'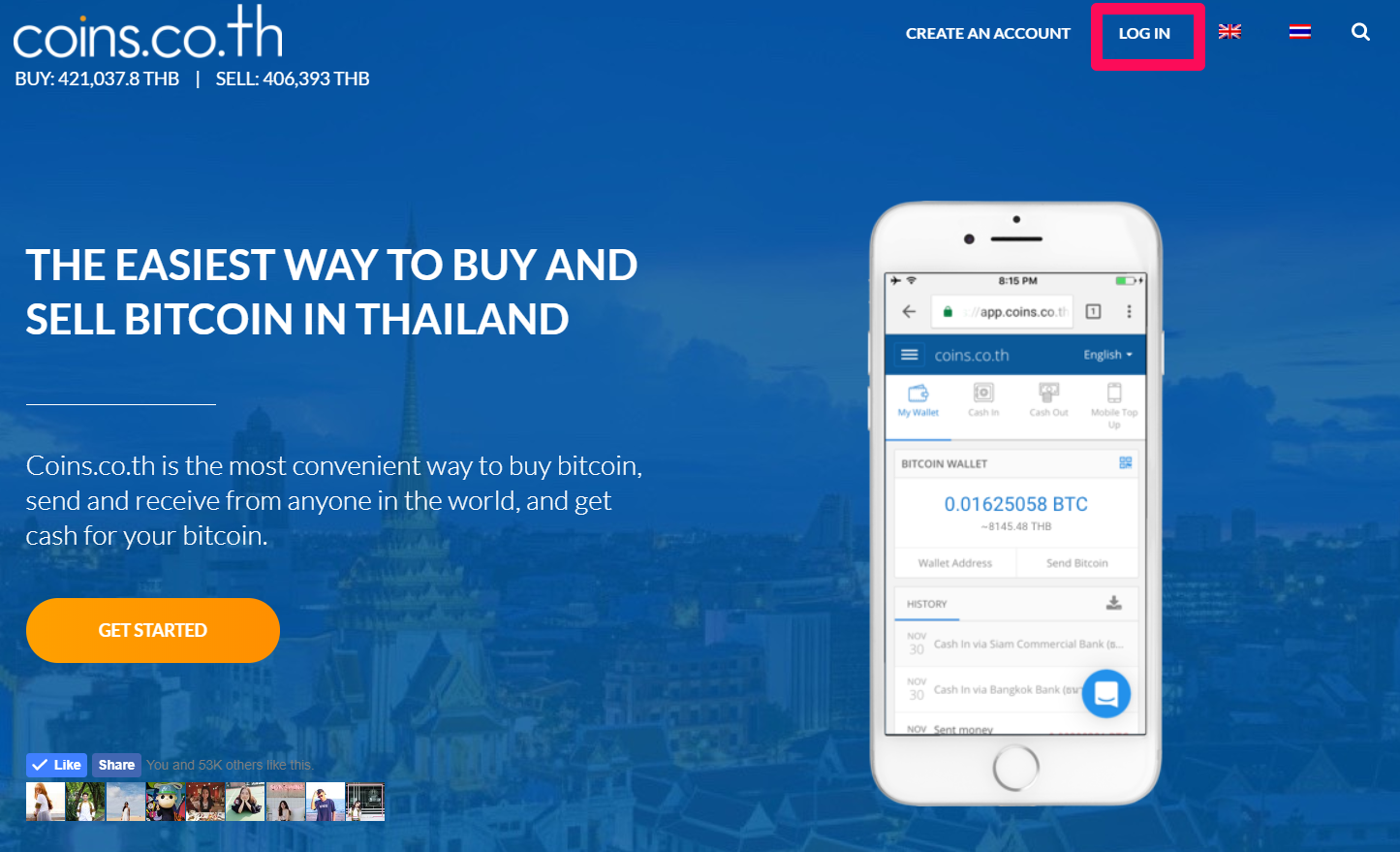 2. At the Sign In page, enter your email and password, then click 'Sign in'.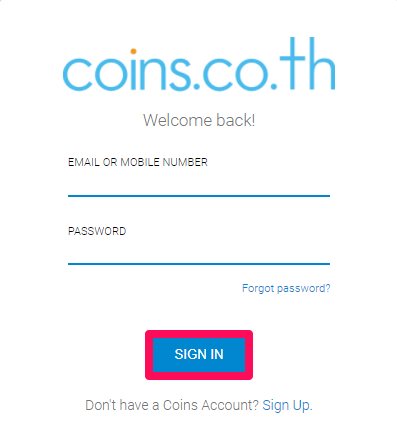 3. You will be redirected to the main page. Click Cash In.

4. Select 'Cash Deposit Machine'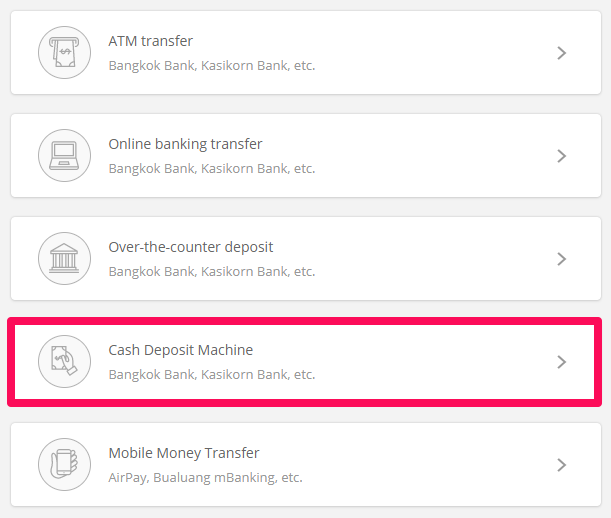 5. Enter the amount of Bitcoin you would like to buy and click 'Next Step'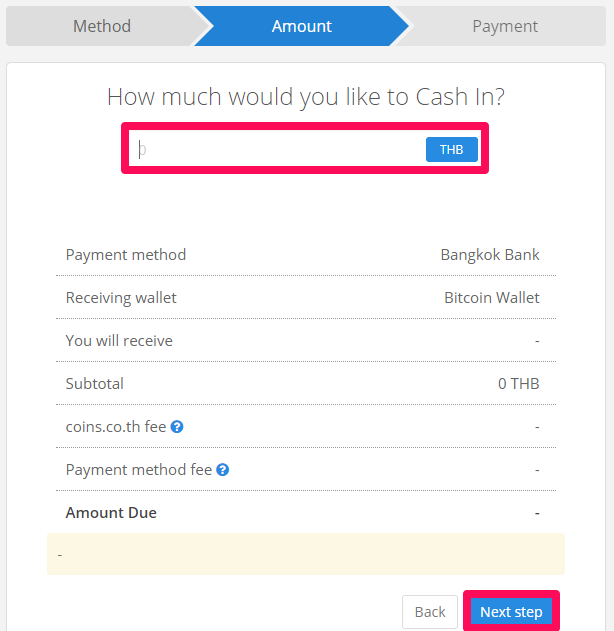 6. The following page shows the instructions and where to make a payment for your order.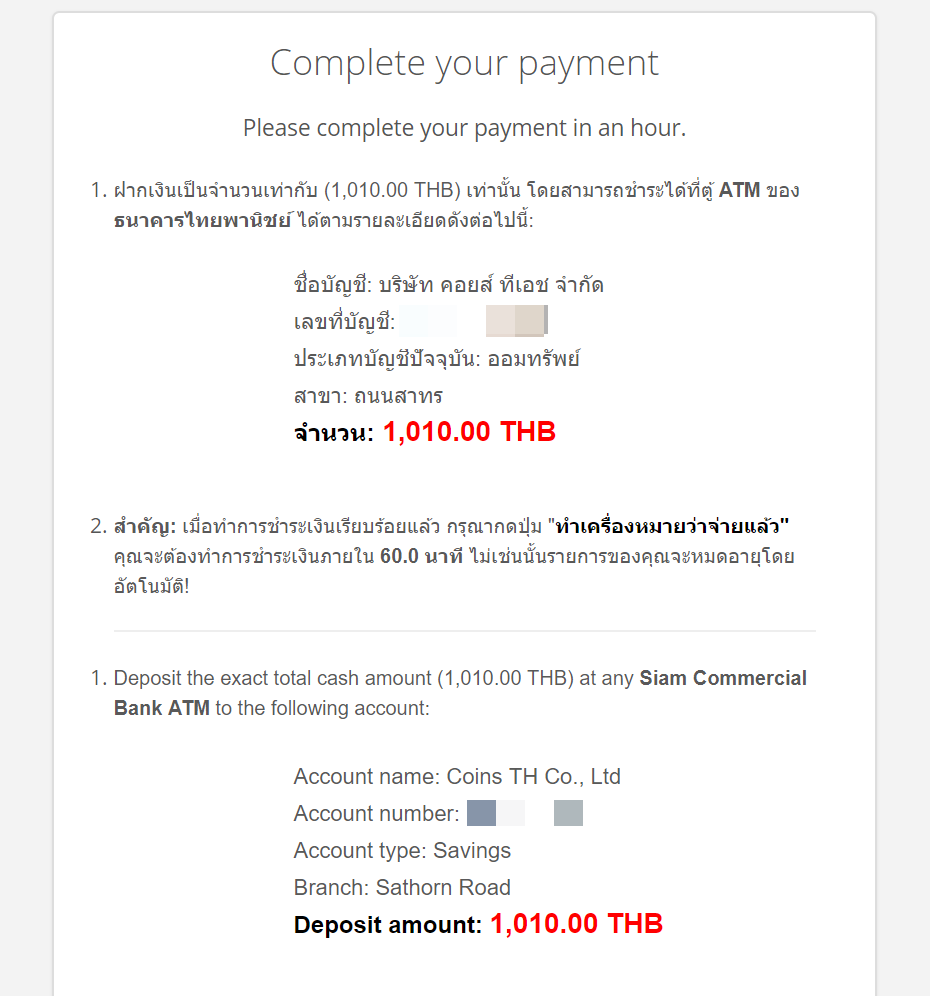 7. After making your payment, click 'Mark as Paid'.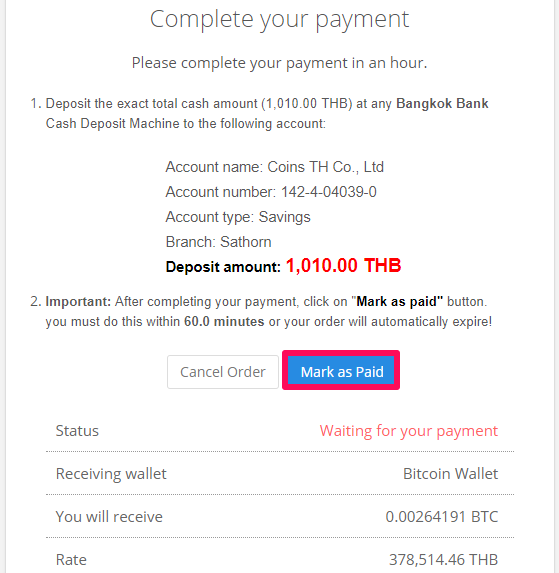 8. Confirm your payment by entering the time of deposit in the box below 'Payment Confirmation Number', follow by clicking 'Fully Paid'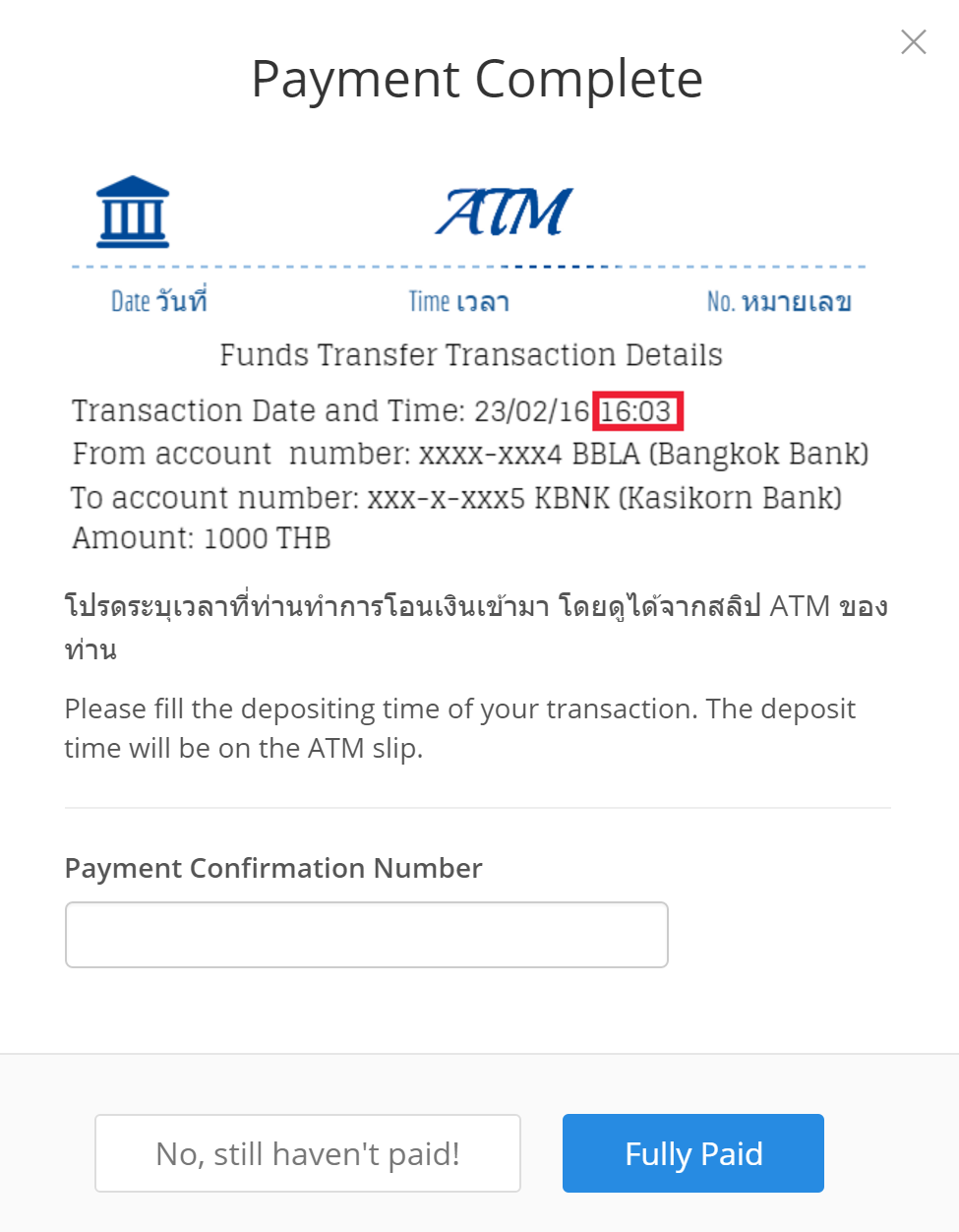 9. That is it! The operations team will verify your payment and send you your bitcoins! You will receive a confirmation email once your order has been processed.
---
Check our complete list of services so you know where to spend your bitcoin! 
Out of credits? Top up your mobile phone now!