1. From 'My Wallet' 
2. Please select 'Send Bitcoin' from the box on you left hand side as follow:
3. Please fill your recipient information then select 'Continue'
   3.1. Bitcoin amount 
   3.2. Recipient BTC wallet address
In case of your recipient also using Coins.co.th or Coins.ph wallet you can fill in recipient Email , Phone number, or Facebook name
   3.3. Specifying the reason for BTC transfer is also mandatory
Example: 
4. If you are transferring to external wallet please select among the fee payment options: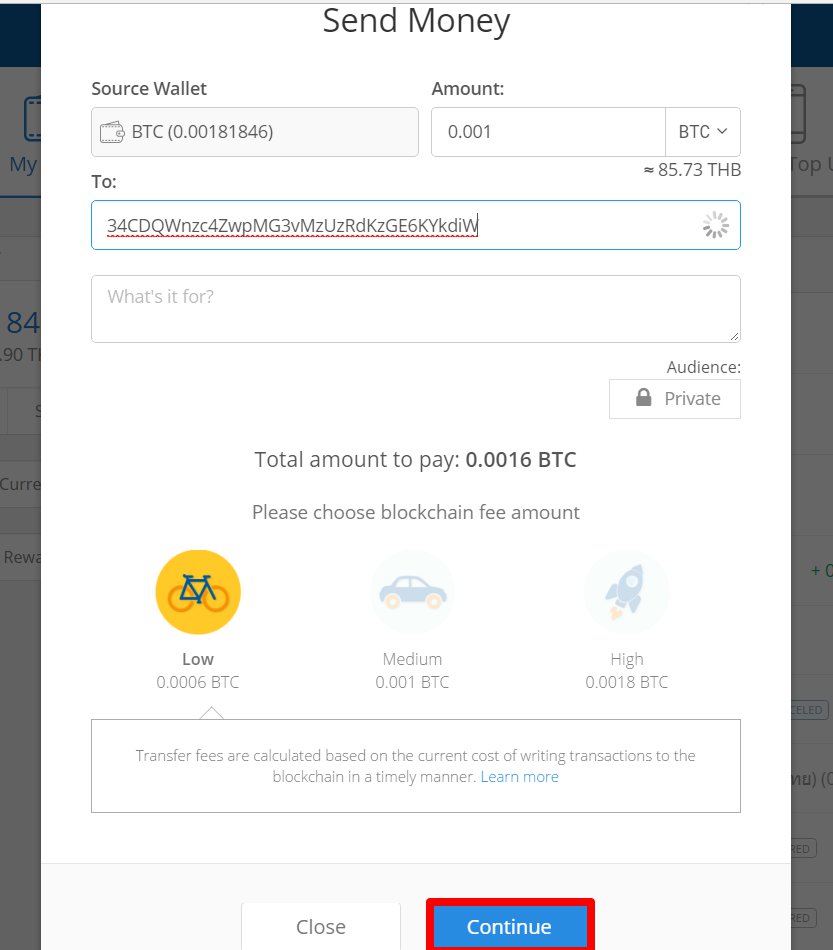 The fee will be deducted from your wallet excluding from your transfer amount. Please make sure you have enough BTC remain in your wallet for the fee then select 'Continue'

Example

: If you want to transfer 1 BTC with Low option = 0.0006 BTC, please make sure you have at least 0.0006 BTC remaining in your wallet 
5. Please review the amount and recipient address before sending your Bitcoin because all of Bitcoin transactions are irreversible then select 'Send Bitcoin'
If you have installed Two-Factor Authentication application (2FA), please insert 6-digits verification code from 2FA application.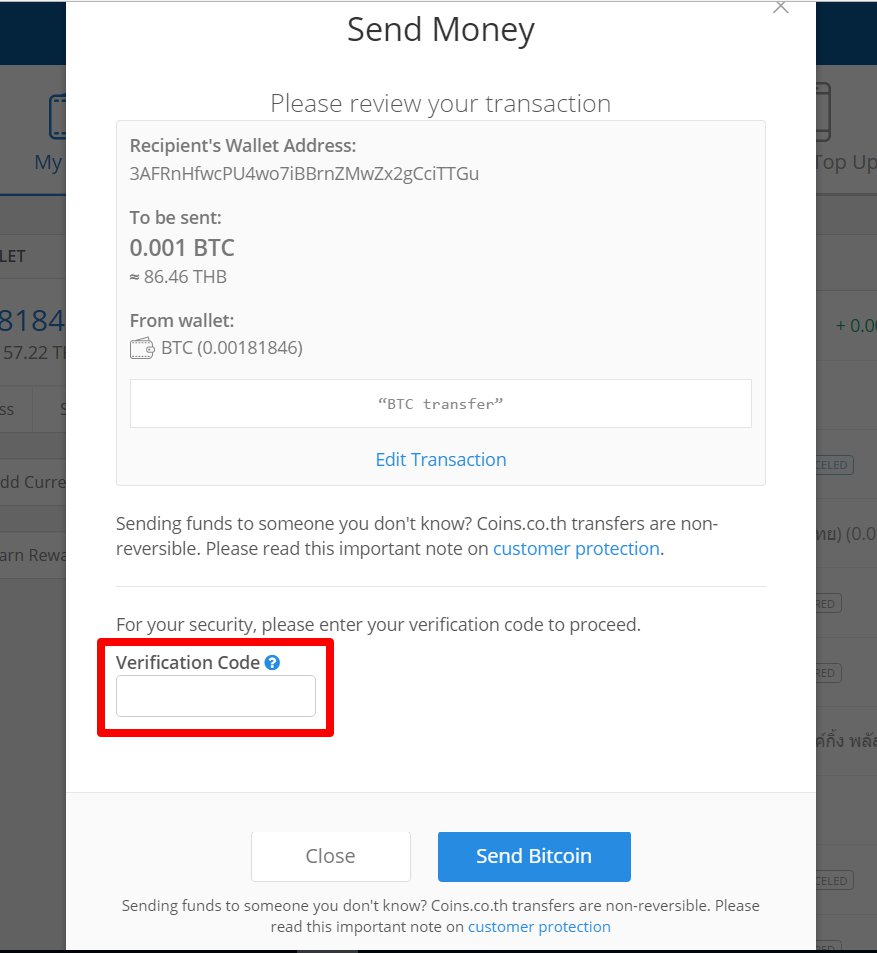 In case, 2FA does not enable, you will need to put 6 digits code from SMS or email.
6. Congratulation ! you have successfully sent your Bitcoin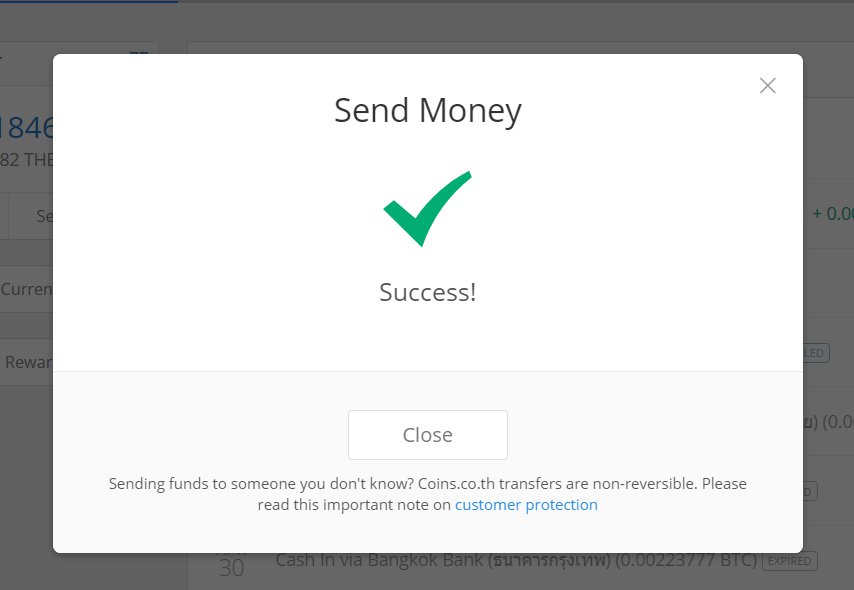 * After you have completed the transfer please recheck the status from 'My Wallet.' Generally, all BTC transfers will process through Blockchain protocol, in which the transactions need to confirm approximately 6 blocks by nodes around the world. Each block will take an average of 1 - 3 hours depending on the fee, which influencing processing time. However, in certain cases number of block confirmation could be vary.