How to Sign Up for an Account at coins.co.th 
1. Go to https://app.coins.co.th/welcome/signup
2. Fill your email address and password. After that, click create an account. You also can sign up with your phone number as an alternative by clicking "Sign up with phone number instead"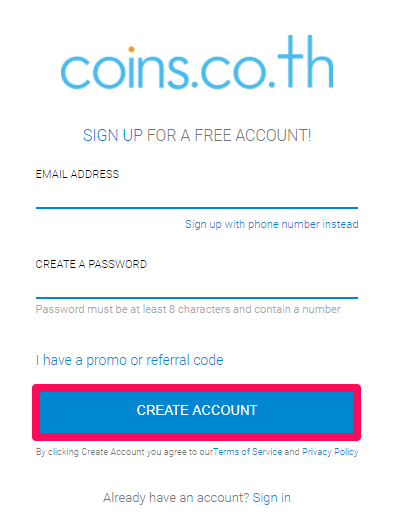 3. Go to your email inbox and check for an email from Coins.co.th or sms on your mobile phone which containing your verification code. Copy-paste the verification code into the page, then click the "Verify" button.
4. The system will require you to input your "full name and last name" then click "submit" button.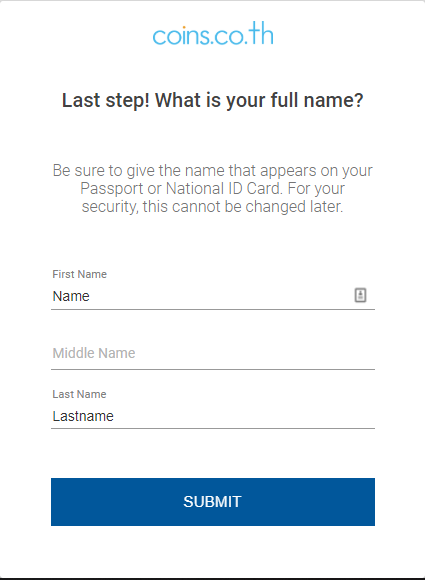 5. That is it! After step 4, you will be redirected to your user page.

Now you have successfully signed up with us; however, it's necessary for you to verify your identity and selfie to place orders. 
Click here to learn more.
---
Check our complete list of services so you know where to spend your bitcoin!
Add cash in your wallet by buying bitcoin today!