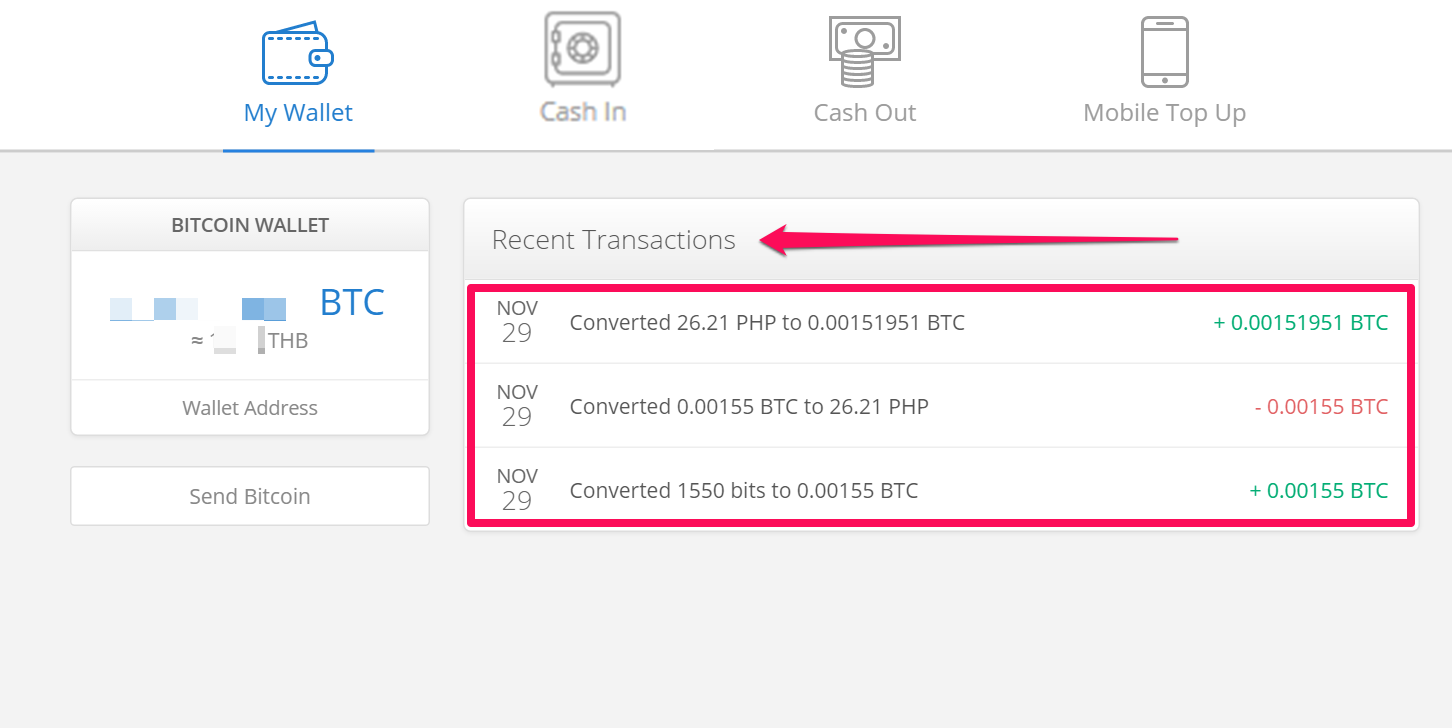 Every transaction you make (e.g., pay bills, receive money) gets recorded in your wallet history.
Your Recent Transactions show when, how much, and how you received or sent money
To see more details, just click a specific transaction. If applicable, you will see the bank account name and number you sent money to or received from, the mobile number you topped-up, and even the specific hour and minute you made the transaction, etc.
This way, you feel secure knowing where every THB or BTC came from and went.
---
Check our complete list of services so you know where to spend your bitcoin!