Please follow the steps below if you wish to change your phone number:
1. Select the logo at the bottom left corner of the screen, then choose "Account Setting"

2. Under Account Settings page, click 'Change mobile No.' on the part of Mobile option.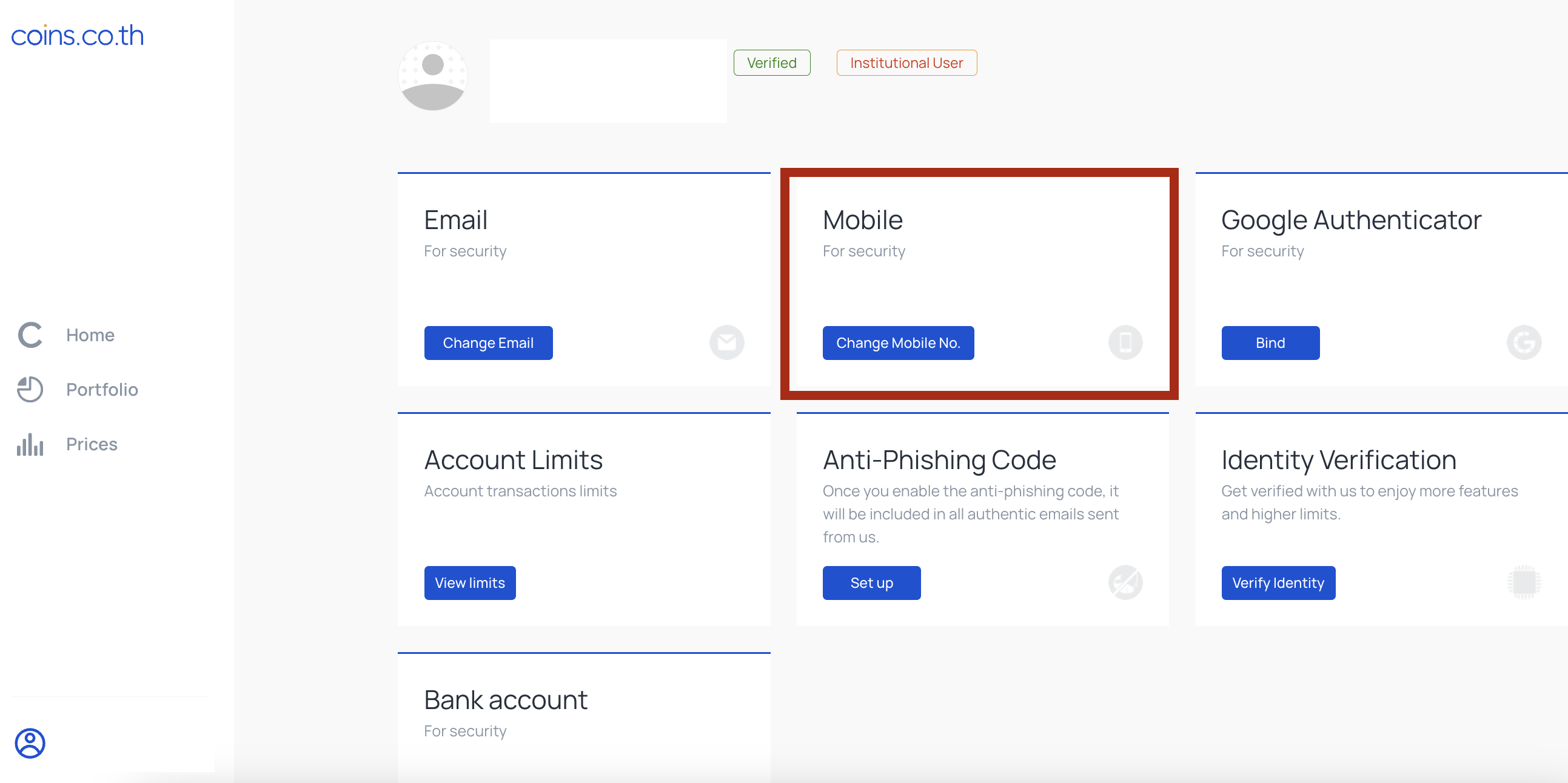 3. Enter your phone number in the box without the first 0 i.e. if your phone number is 012-345-6789, enter just 12-345-6789. Don't forget to click 'Update your mobile number'!


*Please note that for security reasons, you won't be able to withdraw any funds for 24 hour after changing your mobile number.
If you have any questions, please reach us at:
Email: support@coins.co.th
Phone: +66 2 038 5038
---
Check our complete list of services so you know where to spend your bitcoin!