1) Log on to your coins.co.th account by clicking 'LOG IN'
 2) On the sign in page, enter your email and password, then click "Sign in".
3) You will then be redirected to the main page. Click your email on the top right and click "Limits & Verifications".

4) At level 1, your daily Cash-in and Cash-out limit is 0 THB per 24 hours. To be able to buy/sell bitcoins, you will need to upgrade your status to level 2. This is done by clicking the "Verify Now" button to complete your ID Verification and Selfie Verification.
5) The system will ask you to confirm whether this is your first Coins account or not. For new user, please select 'This is my first Coins Account' and click 'Continue'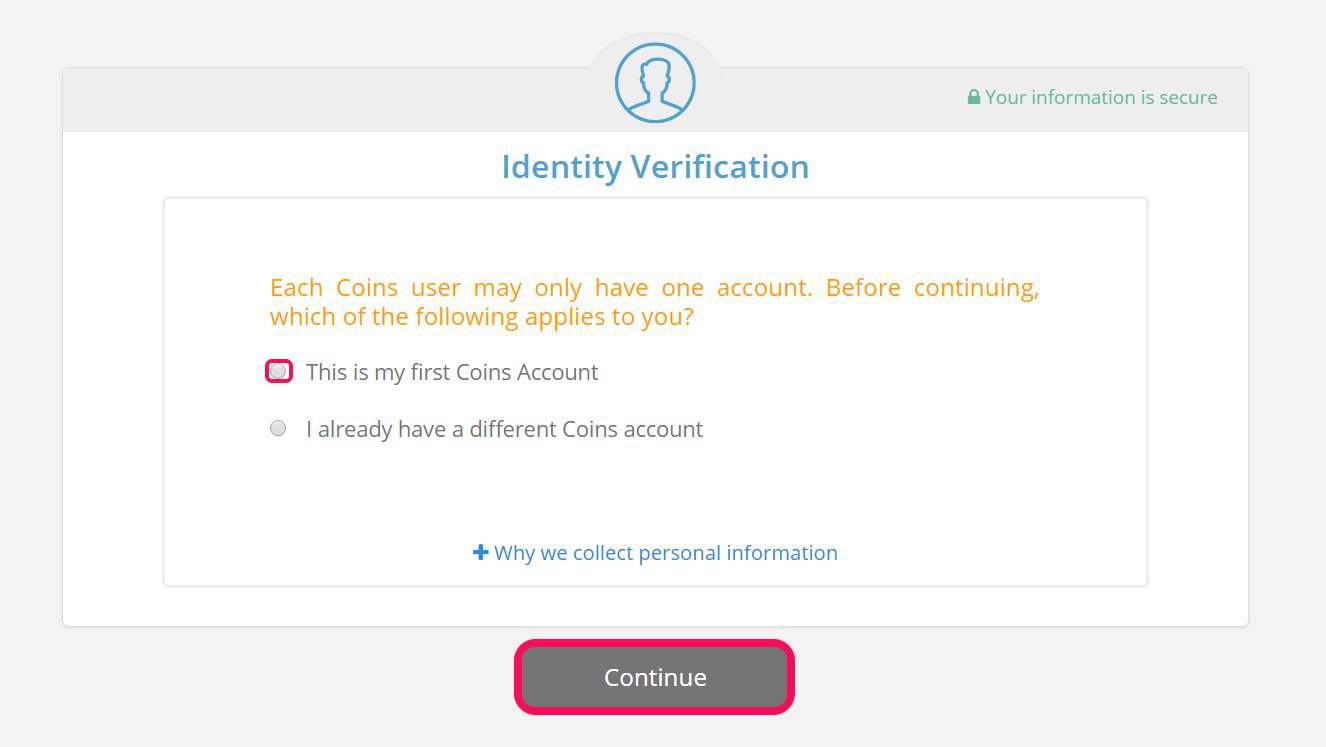 6) The system will bring you to the verification page where you will be required to fill general information about yourself which is divided into four sections; General, Source of Funds, Address and ID Upload.
 
     6.1) Under General, please fill the information such as First Name, Last Name, and other mandatory areas which are indicated with a star remark.
      Upon completion, please click " Next "
    6.2) Under Source of income, please fill the information such as Occupation, Employer, Position. For Retired/ Unemployed, please state the source of funds that you have been using clearly.
         Upon completion, please click " Next "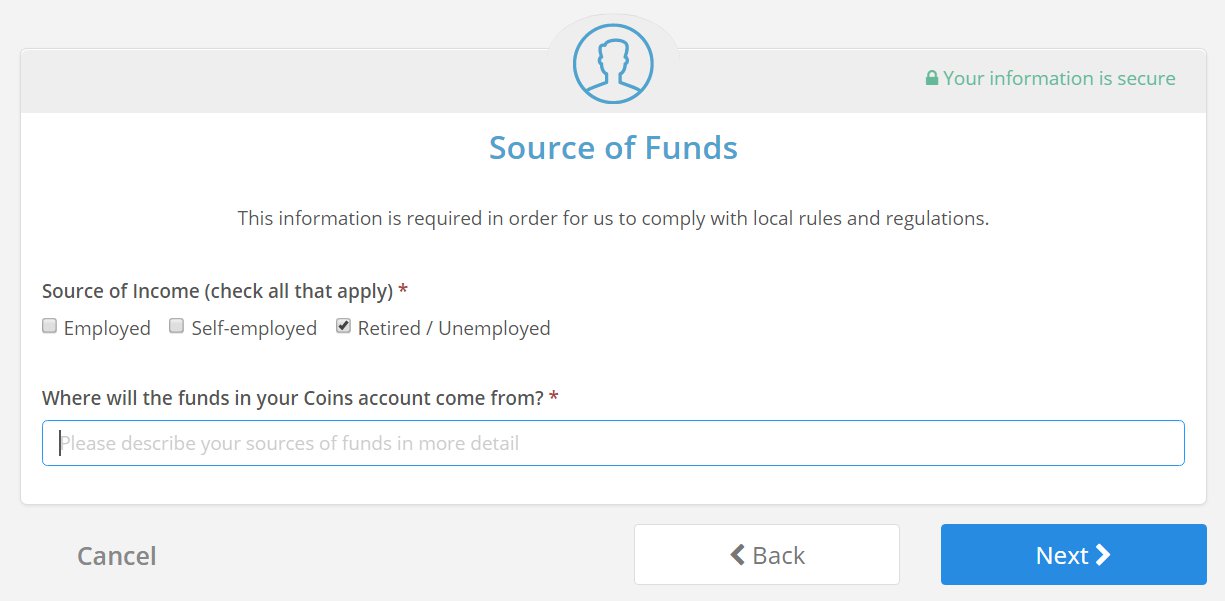 6.3) Under Address, please fill your current address and provide a permanent address if your current address is different otherwise. Upon completion, please click " Next " to proceed.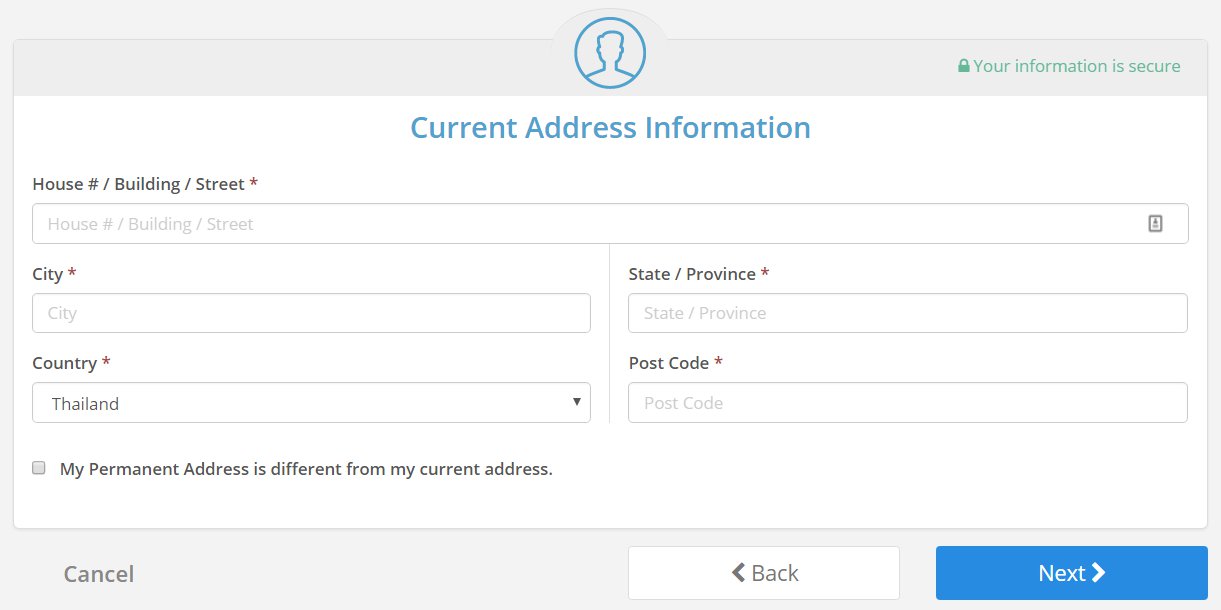 6.4) Under ID Upload, for Non - Thai citizen please upload your passport.
    Upon completion, please check "I hereby declare that the information contained in this form is complete, valid and truthful". Next, please click " Submit " button
Note: About the ID
- Present the evidence needed for the accepted ID.
- The document must not be expired.
- The picture must be clear.
- The file type must be in either JPG or PDF format.
Please check the IDs that are accepted for verification at: Accepted IDs for verification
7) By clicking next, the system will pop up a checklist window. Please select all windows if you have completed the listed items. Then click "Submit" to continue.
8) The system will show a window saying that you have complete the ID verification process. Next step is to complete the Selfie Verification. 
     To proceed Selfie Verification, click on "Continue to Selfie Verification button"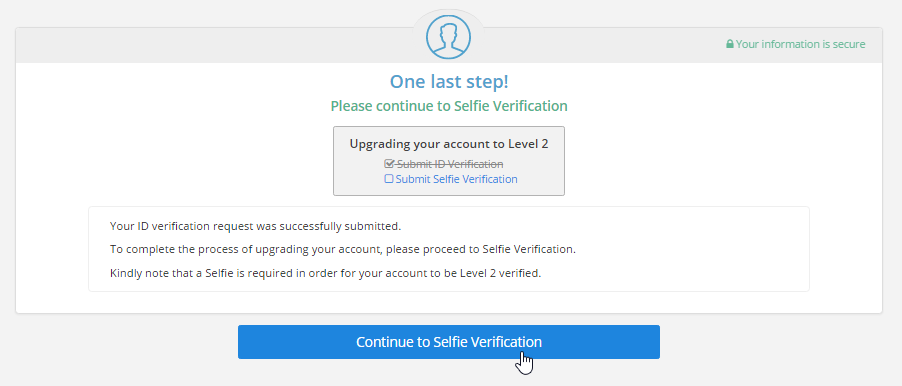 9) The system will illustrate an example of an acceptable selfie picture. The Keys is to make sure that your ID/Passport and your face is clearly visible inside the picture frame. Click "Continue" button to proceed.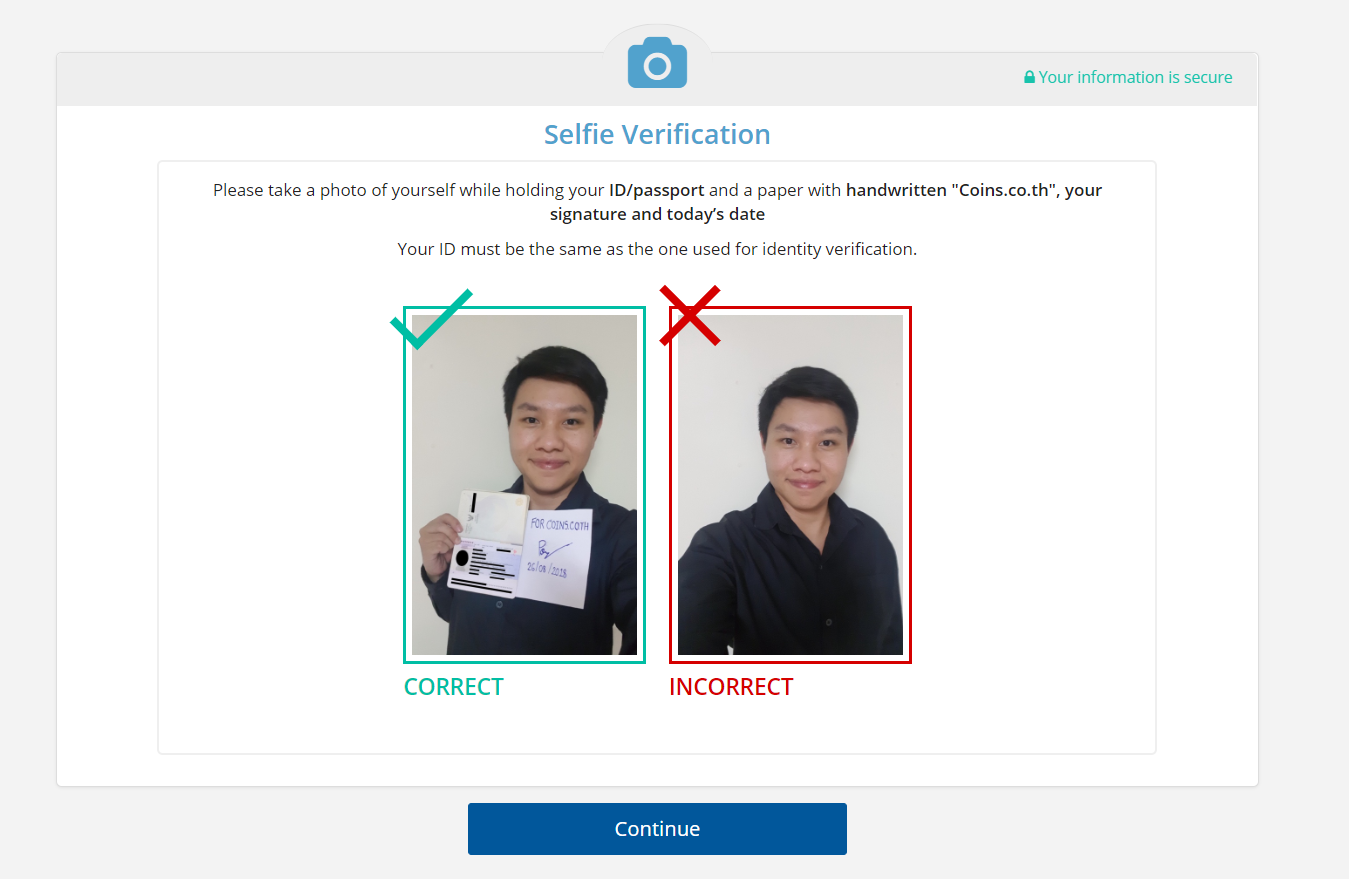 10) Take a selfie picture of yourself holding your ID/Passport by click on the "Take Selfie" button. Make sure both the ID and your face are clearly visible.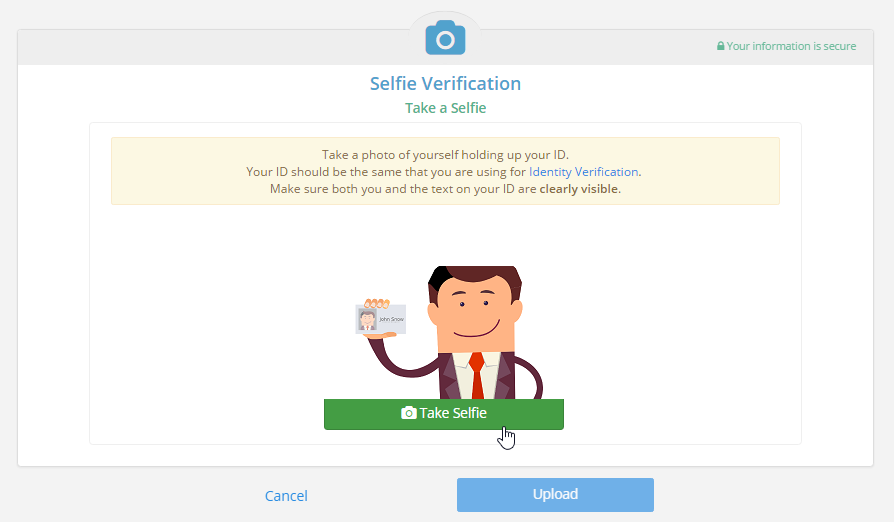 11) Once complete, click "Upload" button to upload your picture or re-take the picture by clicking on "Re-Take Selfie" button.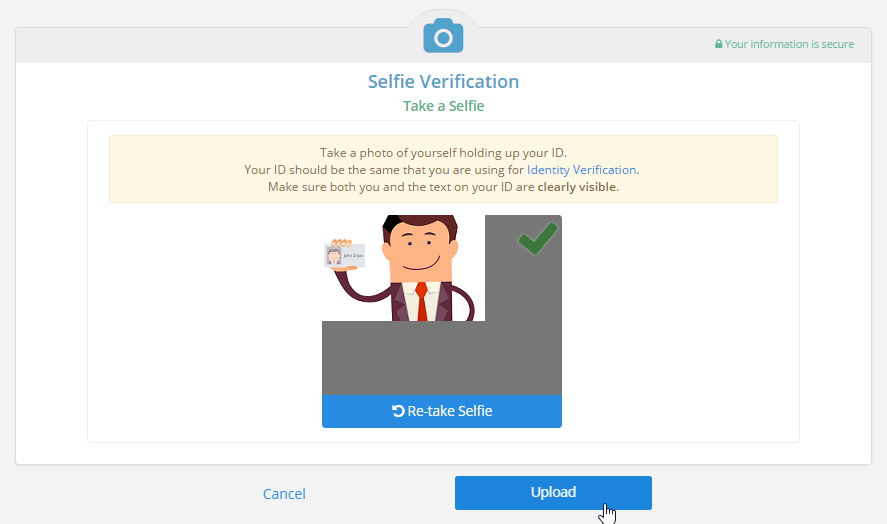 12) Congrats! you have done all the ID and Selfie verification. Please wait while our team is checking your document. The checking duration should not be more than 3 days.

13) You can check your verification status on the " Limits and Verification " page
   -  if the button under ID and Selfie verification show as "Under Review", it indicates that your verifications have been uploaded successfully and our team is doing their best to process the validation as soon as possible.


   -  if the button under ID and Selfie verification show as "Completed" means your verification document has been successfully approved. Your daily Buy and Sell limit will increase to 5,000 THB per days. 
   -  if the button under ID and Selfie verification show "Not Approved" which mean your verification document have been rejected.

To resubmit the verification and check the reason for rejection, please click on "Not Approved" button and click "Resubmit ID" button to proceed with the new submission. 
You can also check the reason for rejection by checking your e-mail.
---
Check our complete list of services so you know where to spend your bitcoin! 
Add cash in your wallet by buying bitcoin today!