Note: Business verification request will only be processed after your account has been upgraded to level 4.
If you are running a business and need to use Bitcoin more than the daily buy and sell limits, you can submit a business verification which can increase your daily buy and sell limits to an appropriate amount according to your company's need.

Steps:
1) Open Coins.co.th and click on the LOG IN button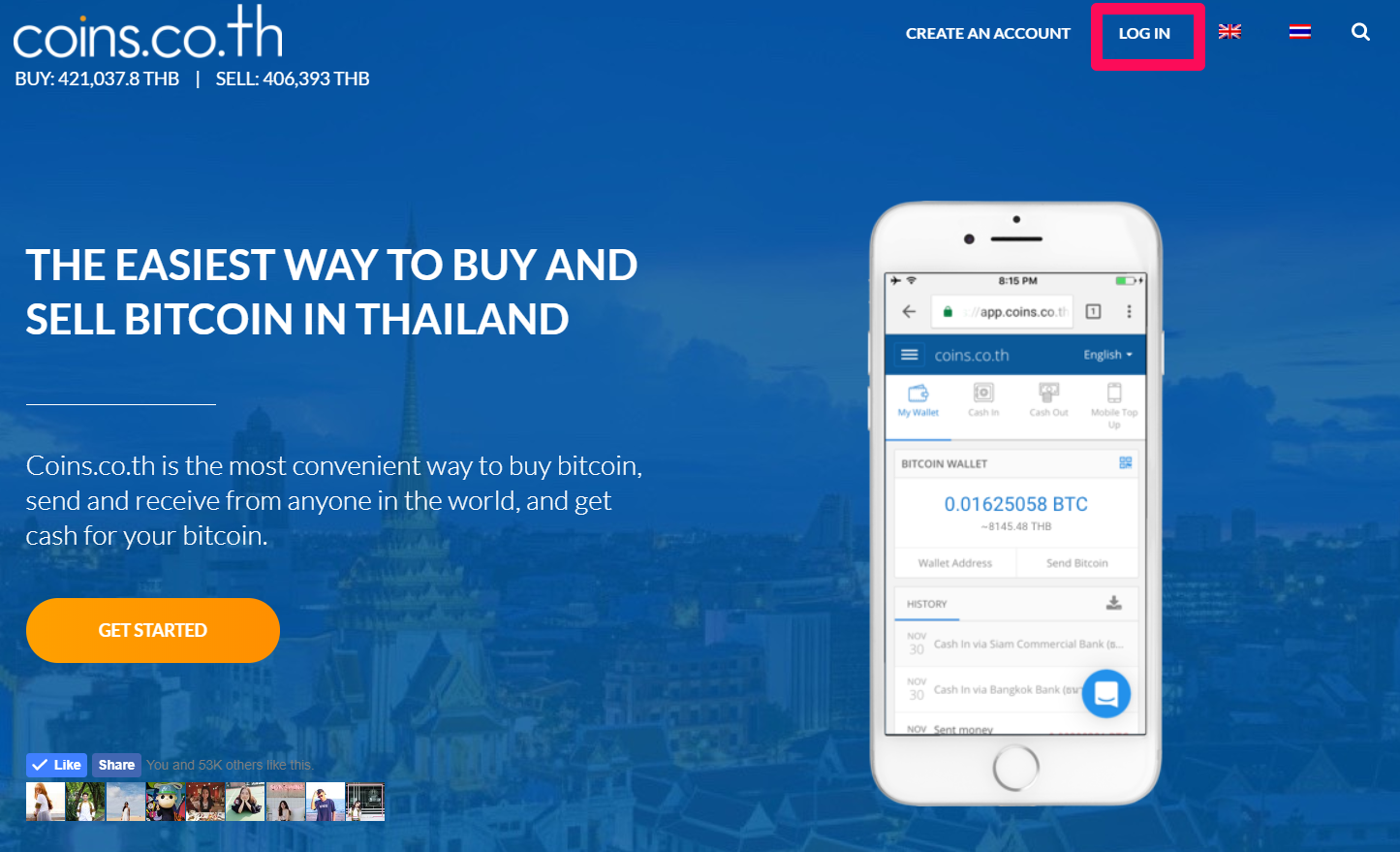 2.) login to your coins.co.th account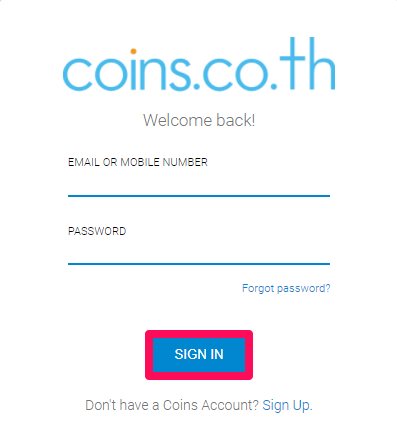 3. Go to " Limits and Verifications " tab

4. Make sure that you complete and have been approved to in all verification levels. Please note that Business verification request will only be processed after your account's ID Verification, Bank Verification and Address Verification are approved. Then click on the " verify now " button to proceed with the business verification.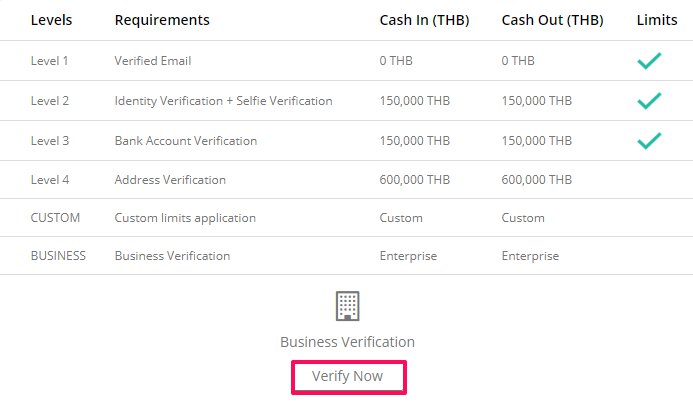 5. The system will take you to the the business verification page which will require you to fill in general information of your company
 
    5.1 ) General Infomation : Business Name, Tax ID , Company address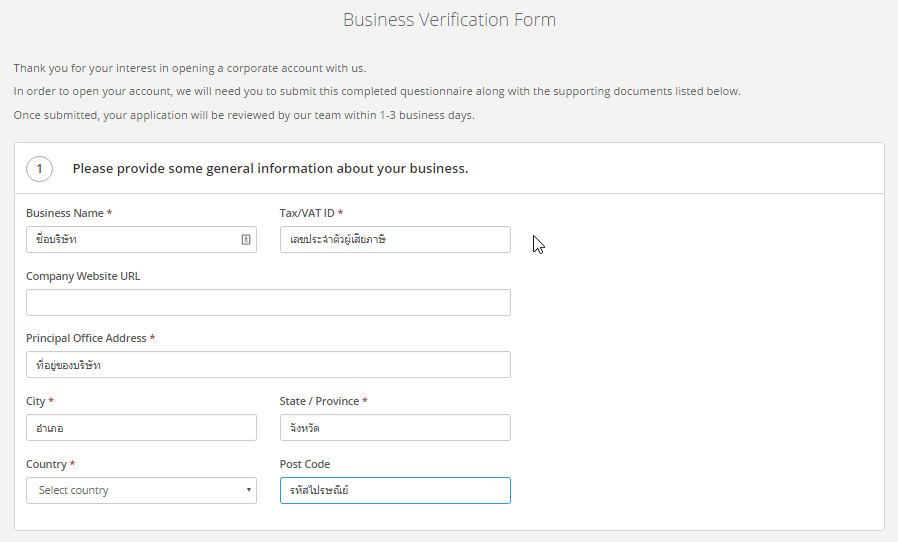 5.2) Information about your business: type of company, Nature of business , Name of beneficiary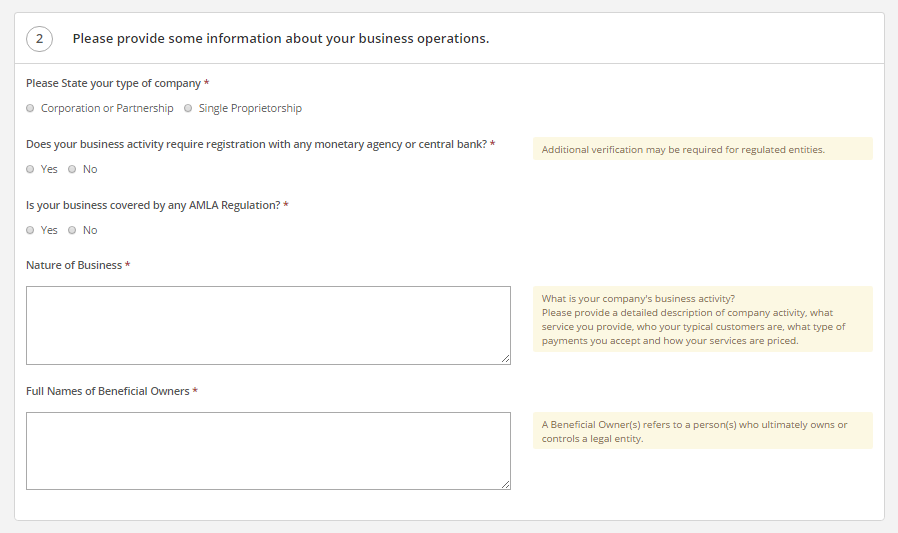 5.3) Information of the intended use of coins.co.th services: daily maximum estimation of using bitcoin, intended use of the account and sources of fund.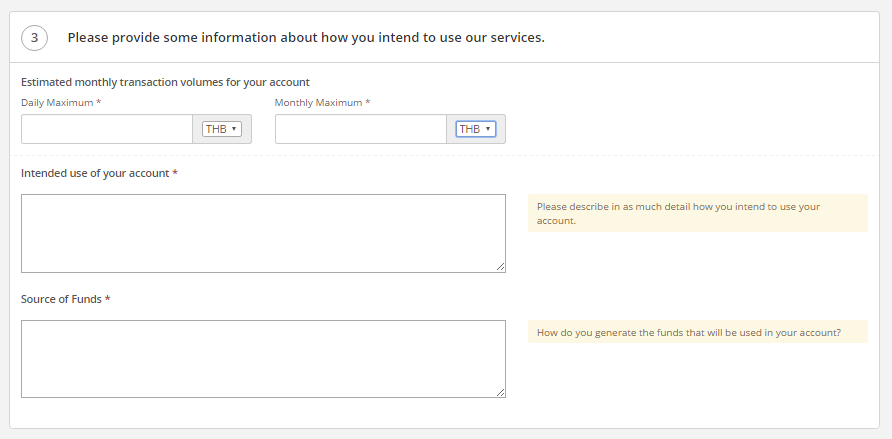 5.4) Upload the supporting document to verify your company : 
       This is the most important part - we cannot approve your business verification if some supporting documents are missing. Please submit all of the following document;


Minutes and Resolutions of the Board Meeting authorizing the opening of the coins.co.th account


Affidavit of the Company Registration showing names of directors and authorized directors (date of issue not exceeding three month)


Certificate of Shareholder Registration



Identification Card, Official ID Card, Non-Resident Card, and/or Passport of the following person:

Shareholders holding more than 25% of company shares

Authorized directors



House Registration of the authorized person (if the address is not shown on the above card)


Power of Attorney (if any)


Memorandum of Association


Articles of Association


Certificate of Company Seal or any amended registration details



Company Tax ID Card

Please provide certified true copies with the company seal on all documents (every page).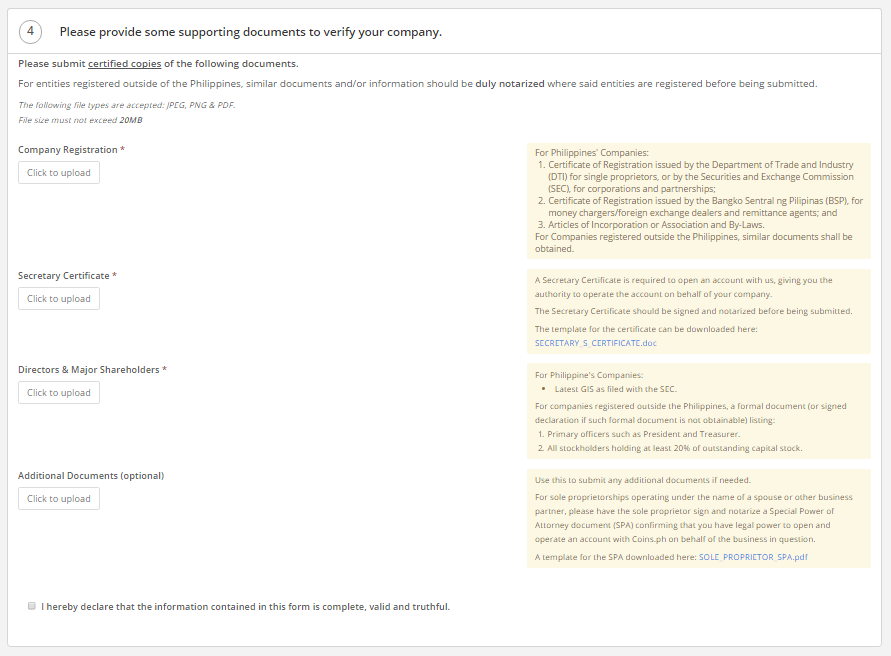 6. After you have completed the form and uploaded all the required document, click on the " submit " button to submit the business verification. You can check your business verification on" Limits and Verifications " page
   - if it shows as " under review ", please wait, our team is in the process of validating your request.

  - if it shows as " Complete ", it means that your business verification has been approved and your daily limits is increased to requested limits.


  - if it shows as " Try Again", this means your business verification has been rejected. The reason of rejection will be sent to you in the email address. You can resubmit business verification anytime by click on the "Try Again" button.