Our website asks for explicit permission from you to receive data from the camera on your device. This will be shown through a pop-up on your browser.
If you received this error while trying to submit a Selfie Verification, please grant the necessary permissions by following the steps outlined below, then try taking a selfie again.
How to grant camera access on Mozilla Firefox:
First, you need to unblock camera access. To do this, click the green lock symbol found on the left-hand side of the URL field (next to where it says "https://").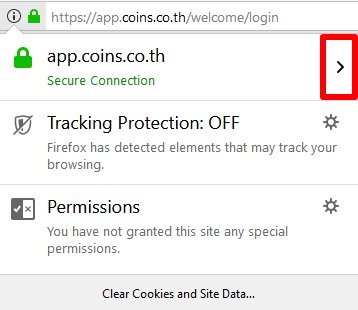 Click on the arrow then, click More Information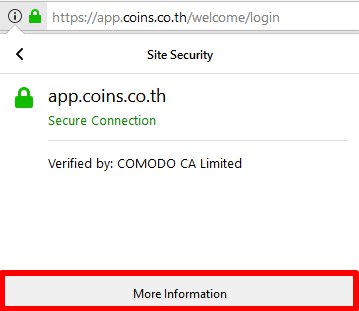 This will reveal a small, new window showing information about the page. By default, the landing page will be on the Security tab. To see the Camera settings, just click on Permissions and scroll down to find Use the Camera.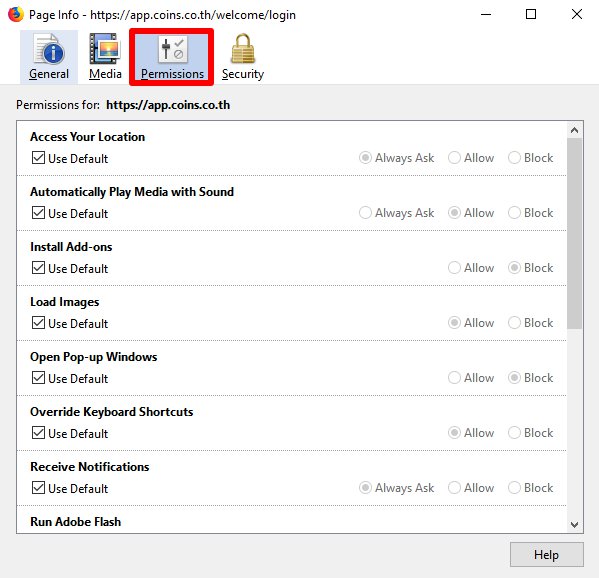 The Always Ask option is the default setting for Camera. Then, make sure the Use Default box is checked.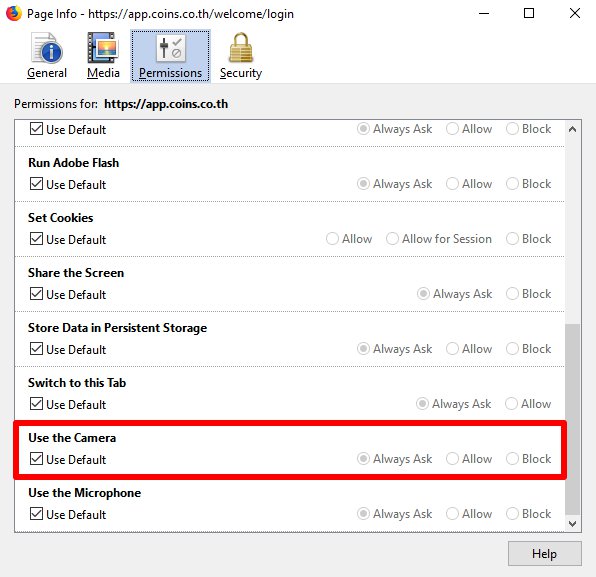 Then, restart your browser.
When you navigate back to the Selfie Verification page, you should be able to see a camera symbol to the left of the green lock symbol, right next to the browser's back button.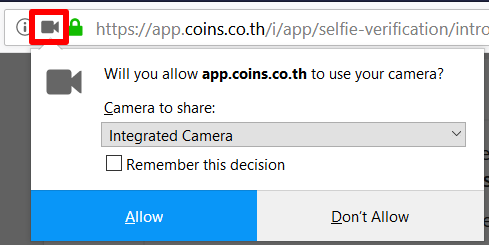 Click the camera symbol to reveal the camera permissions pop-up. Make sure the correct camera is selected (On iMacs and MacBooks, your built-in camera will appear as "FaceTime HD Camera"), then click "Allow".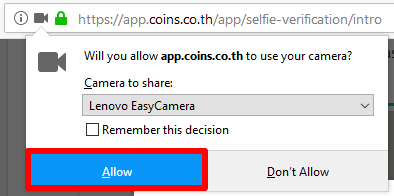 Coins.co.th should now be authorized to access your camera, and you should now be able to take and submit your selfie!